Details
Peruvian artisan Liliana Vargas manages a women's knitting workshop that produce these adorable llama ornaments, the symbolic animal of Peru. Each llama ornament is crocheted by hand with ivory wool yarns, and embellished with a multicolored striped woven blanket and jaunty tassels. The set of three ornaments arrives with crocheted crimson cords for hanging.
Each: 14 cm H x 9 cm W x 4 cm D
Each: 5.5" H x 3.5" W x 1.6" D
Gift Info
Free Gift Wrap? Yes
Premium Gift Wrap? Yes
Customer Reviews
Purchased this? Leave your review.
Meet the Artist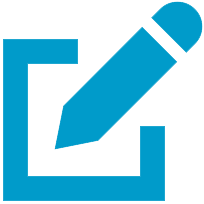 Write a review
"My name is Liliana Vargas. I was born in 1967 in Tarma Junin, a beautiful city in the Andean mountains in the center of Peru. I consider myself to be a hardworking, creative, responsible, and sincere woman in all aspects of my life.

"One of the most difficult moments that I lived through was being far away from my mother. She lived in Tarma Junin and I was working in the Ayacucho province when she became gravely ill with cancer. I could not be with her, and I practically died of sadness to lose my mother. I found myself far away from her, and it was very profoundly painful not being able to be with her when the moment arrived. It affected me very much emotionally to the point of suffering from depression, not to mention the fact that I had also just become a mother. Without a doubt, I thought that I would not be able to get ahead. Then, partway through the same year that my mom passed, tragedy struck my family again. Some criminals entered my brother-in-law's workshop to rob him and he was later found dead.

"It was a very difficult and dramatic year. I began to think that I would not be able to climb out of that hole, due to the profound sadness that I felt for the loss of my loved ones. I feared greatly for my children. I did not want anything to happen to them, but they encouraged me. They gave me the energy to do more things to get ahead. They told me, 'Mom, you can do it. You are very strong. We will get ahead together.' With this motivation, I had the strength to discover my talents and everything that I was capable of achieving. I was not going to give up for my children, for my family, and for myself.

"All of the difficult moments that I lived through made me a strong and tough woman. Because of this, I thought about crocheting, a hobby that I learned at a young age from my mother. I crocheted rugs from the age of five, but I stopped when I began to focus on my studies. I finished secondary school and I took up crocheting again when I had my children in the year 2012.

"When my children were little, I would crochet their clothing. The people who saw my children asked me where I bought their clothing. I responded that I made it myself, and they were surprised. They told me that I had to make more, noting that I had mastered the art.

"I began to go to fairs, and I was discovering that I could teach what I knew about crochet. I noticed the interest of youths and adults. I greatly enjoyed sharing my knowledge and practice. Sometimes I would be approached by people that only used their left hand, but this did not deter me; on the contrary, it challenged me. I promised these people that I would teach them to make crocheted pieces. In order to fulfill my promise, I spent nights practicing crochet in order to create the blueprints for the figures with my left hand. In this way, I was able to teach them. I am always committed, because I love creating pieces that have a significance for each person, and I have a passion for teaching.

"One time, my daughter gave a little crocheted angel to the grandmother of her boyfriend. She passed away from cancer, and the day that my daughter was to say goodbye to her at the funeral, she noticed they had put this little decorative doll in the casket. It turned out that the grandmother loved it a lot and wanted to go with her favorite doll. This gesture makes me very happy. It fills my soul with happiness and love, inspiring me to continue my art.

"My children always ask me about my dreams and I tell them that I dream of forming a great group of people that also fight for their dreams. I work with women who, much like me, have experienced difficult moments and have felt lonely, thinking that they would never be able to do anything. To them, I say that it is always possible to do things, developing and bringing our abilities to new levels. I love connecting with people that have experienced difficult times and feel alone. I believe that there is always a way to get out of any type of situation that you come across, and that is the message that I want to transmit, not only through my art but also in my daily life. I would really like to continue supporting those that are depressed, contributing what they can with what I can transmit to them.

"I love what I do because it teaches me every day to develop the patience that helps us to find answers. Each decorative doll that I create is a true challenge and each one is unique. For me, every textile says something and has a soul. If it evokes an emotion, then that is what I want to transmit.

"What brought me to master this art was a lot of practice and learning the Japanese technique called amigurumi. When I began, I was very interested in learning a lot, investigating more in order to perfect myself every day. What I consider to be the most challenging about my art is personalizing and characterizing each figure. Giving it expression is very difficult, but I really love to be able to do it.

"My inspiration comes from all places, such as what my children share and say to me, as well as what people say. They always challenge me to make things that are completely new to me, crocheting unimaginable figures. They inspire me to seek, investigate, and create new things.

"Working for myself seemed to be the best decision for me. It is very fun being the boss of my time and being able to embark on new projects, always inspiring more women, men, and children to get ahead.

"From the bottom of my heart, I believe that it is possible to rise above life's dark times and shine with your own light, sharing and helping. Thanks to NOVICA for giving me this great opportunity to share my history and my art alongside these powerful women. I work with them as a team."