Details
Vigilant frogs watch sunflowers blossom on jars that are filled with Indonesian charm. Women from Lombok Pottery Center craft the lidded jars at home with terracotta ceramic, masterfully etching the flowers freehand. They finish the jars by wiping them with a cloth and coconut dregs to achieve a unique matte glazed finish. The set includes two jars.
The artisans advise not exposing the jar to cold temperatures. Hand wash only and allow to dry thoroughly before storing.
16 cm H x 12 cm W x 12 cm D
6.25" H x 4.7" W x 4.7" D
14 cm H x 11 cm W x 11 cm D
5.5" H x 4.3" W x 4.3" D
Gift Info
Free Gift Wrap? No
Premium Gift Wrap? Yes
Meet the Artist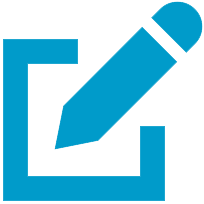 Write a review
Member potters are women who work from home because they want their children to get a better education for a better life.
"LPC, or Lombok Pottery Center, was founded in Lombok in 1988. Besides its beautiful beaches and waterfalls, Lombok is also known for its traditional craft villages that are great places to pick up fine handmade cloth, elegant woodcarvings and interesting pottery. LPC has recruited 214 members who are potter women with ceramic skills that have been passed down from former generations. They are housewives with children who studied no further than elementary school, therefore they want their children to get a better education for a better life. Before they joined the LPC, they had a very low income and couldn't build a healthy house or even pay for electricity, proper clothes and food for their daily lives.

"LPC members do the production in their homes so they can look after their children and husbands. They live in three main villages — Masbagik, Penujak and Banyumulek. Each of these villages has a strong Islamic art and culture, and their daily activities are based on its guidance. Traditionally, Islamic art has focused on the depiction of patterns and Arabic calligraphy, rather than on figures.

"In our LPC agreement, each group decision should be discussed in a meeting. All of us here — management, staff and 214 women potters — are involved in the meeting.

"We use clay, sand, water, cooking oil as our materials. They are easy to work with. The raw materials come from the hills near the three villages where the women do the production. These hills have very unfertile soil, which is not good for agricultural. Artisans buy the materials from a man who collects the clay from the hill, using a special cart for pottery. One cart is used by four to five potters every two to three weeks. Before the raw material is ready for the production process, the potters prepare it. The clay is soaked in water for two days, then filtered to remove materials like sand and small stones. Finally, the clay is mixed with sand and water to the right consistency until it is ready to use.

"We then create our ceramic designs on the potter's wheel, and use tools like stones, bottles, knives, sharp bamboo and brushes. We color them using time-honored materials such as rice husks, straw dust, tamarind acid and coconut dust. The pieces are fired in a traditional kiln fueled with dry leaves, wood and coconut husks.

"In Lombok, the color of terracotta is better than that of other locations. Here we can make a variety of colors — red, black, variegated, tamarind and dark brown. Our handicrafts are created mostly for home décor but they also can be used for serving food and are microwave safe.

"In 1997, The President of the Republic of Indonesia awarded us the Pengabdian Dalam Pengembangan Usaha Industri Kecil distinction.

"Up to now, our sales have been very low. We have never sold our work via internet. By joining Novica, we hope it will help us expand the market as they let the world know about our lovely Lombok ceramics."