New Zealand Adventure Northbound
22 Days from $4,980
START: Christchurch
FINISH: Auckland
AGES: 15 - 99
THEME: Explorer
Overview
Description
Visually striking, culturally daring and ever-surprising, New Zealand will charm the socks off even the most reserved traveller. Nature enthusiasts will be awe-struck by the Franz Josef Glacier, photographers dazzled by the Bay of Islands, food lovers swooning over Kaikoura's cuisine and thrillseekers will have their pulses racing in Queenstown - the diversity of landscapes and activities in NZ is boundless. From south to north, beaches to volcanoes and charismatic towns to historical legacies, New Zealand has the capacity to wow on all fronts.
Start: Christchurch
Finish: Auckland
Ages: 15 - 99
Theme: Explorer
Accommodation: Lodge (21 nights)
Destination: Auckland
Highlights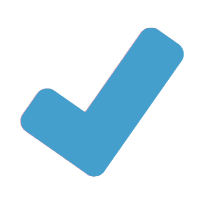 Be welcomed to Whakarewarewa by the Maori people who have lived there for over 700 years and wonder at the area's steaming geysers, bubbling mud pits and lakes.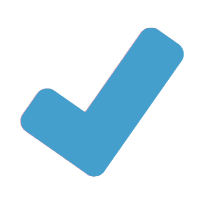 Feel the rush of Huka Falls, where a 100-metre-wide river is forced through a narrow volcanic chamber causing a torrent of incredible speed and power.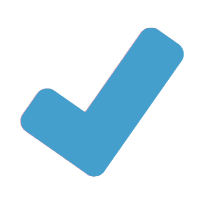 Explore the Abel Tasman National Park independently or on an optional tour, hiking through thick native forest and emerging on deserted sandy beaches.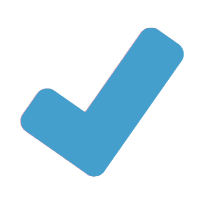 Spend three nights in Queenstown – New Zealand's adventure capital – where you'll have tonnes of time for optional activities, from thrill-seeking jaunts to some chilled-out haunts.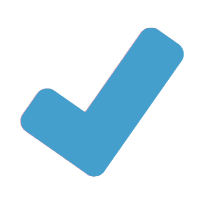 Set sail on an included cruise through the Milford Sound on the south-western coast. Passing by glacial waterfalls, snow-capped mountains and marine life, be sure to have your camera ready.
Itinerary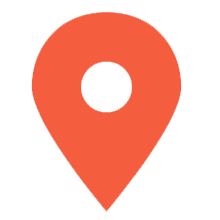 Day 1 : Christchurch
Kia ora! Welcome to Christchurch, New Zealand. Your adventure begins with a welcome meeting at 6 pm, where you'll meet your group leader and new travel crew. If you arrive early into the city, you could go exploring – Christchurch has so much to explore and today is a great chance to get your bearings around this city on the Avon River. Your evening is the free to do as you wish, and with a whole new range of pop up cafes, restaurants and bars check out, why not get a group of your travel pals together and get to know each other over a meal.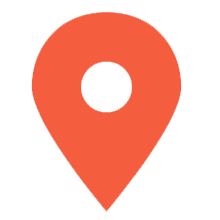 Day 2 : Punakaiki
You'll depart Christchurch early this morning on your South Island adventure. Head through the Canterbury Plains, passing sweeping farmlands framed by snow-capped peaks before hitting the wild west coast. You'll notice the changing scenery from arid landscapes on the island's east to the greener pastures as you cross the Southern Alps. Stop by Punakaiki today with a variety of activities you might choose to opt in for – perhaps you'd like to explore the popular Pancake Rocks and the Blowholes at Dolomite Point on a 1-kilometre walking loop, take a hike along the Pororari River Track, passing limestone cliffs and through sub-tropical forest, or simply laze beachside at this sleepy town. It's all up to you and your group's desires. Afterwards, hop back on the road and make your way to Greymouth for the night.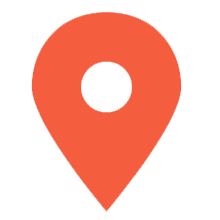 Day 3 : Franz Josef
This morning, enjoy an included breakfast with your group in Greymouth. Afterwards, you have the option of discovering Greymouth's history of coal mining – an industry that has had an interesting past and is considered the birthplace of the modern kiwi lunch break. Continue south to Franz Josef Glacier in time for lunch. This afternoon, enjoy a special visit to the West Coast Wildlife Centre to view one of the most endangered animals on earth – the kiwi. Your group leader will organise a 24-hour pass for you to be admitted into the nocturnal viewing area. This wildlife centre is home to the rarest of the rare – the rowi and Haast tokoeka kiwis, with only around 500 of each bird remaining, because of introduced predators and habitat loss. Tonight is free for you to choose what to do – perhaps grab a bite to eat with your group in town.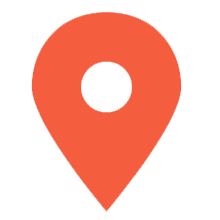 Day 4 : Franz Josef
Today is free to do as much or as little as you please. You might like to head back to the West Coast Wildlife Centre to see the kiwis one more time, take some time to relax in town, or it might be time for the main event: the Franz Josef Glacier. This glacier is one of the steepest in New Zealand, descending from a height of 3000 to 240 metres over a distance of 11 kilometres, and into the native rainforest of Wetlands National Park at its base. Because of its composition, Franz Josef Glacier shifts around 50 centimetres per day, moving faster than the average glacier. There are a number of ways in which you can visit the glacier – there's guided glacier hikes, kayaking opportunities, or if you want to splash out, why not book yourself in on an unforgettable scenic helicopter flight, enjoying unrivalled views over the region, and some with the option of landing on the glacier for a heli-hike experience. Speak to your group leader about all the options today; they'll be able to help you organise a memorable day.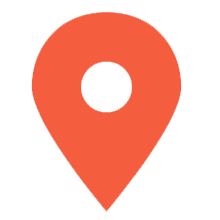 Day 5 : Queenstown
Leave Franz Josef town in your dust, driving the remainder of the West Coast. From there, wind up through the Southern Alps before arriving at Lake Wanaka for a lunch stop. Today is one you want to shotgun a window seat – some of the views on your drive are out of this world! Head onwards towards Queenstown, en route stopping by Arrowtown, which is famous for its Autumn festival. Queenstown is known as the adventure capital of the world, with something for every type of activity seeker. It's not all about the adrenaline junkie – sure, there is bungy jumping, jetboating, paragliding and white-water rafting, but there's also some incredible hikes to embark on, and some fine food and wine around. With two full days to experience Queenstown at your own pace, you'll be able to achieve the perfect balance.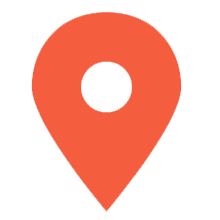 Day 6-7 : Queenstown
Queenstown and the surrounding region will spoil you for choice today (and tomorrow!) when you can choose your own adventure, however thrill-seeking or chilled out that may be. Jump in a jet boat, off a bridge or out of a plane, weave your way down the river by raft, kayak or paragliding, see the countryside by mountain bike, hiking, scenic flight, or relax with a glass of wine overlooking Lake Wakatipu – it's up to you! Depending on the season, there may be other weather specific activities that you might like to consider – be sure to ask your group leader for their recommendations at the time of your adventure and the costs for each. In the evening, see the stunning city by lights and lake by night with an included dinner at the renowned Stratosfare Restaurant at Skyline. Located high above Queenstown, this restaurant is surely a memorable experience for anyone visiting New Zealand, and with an included gondola ride up the mountain, you'll be getting a birds-eye view all the way.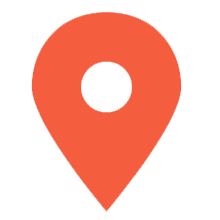 Day 8 : Milford Sound
Take a break from the activity of Queenstown on a drive towards Milford Sound, known locally as Piopiotahi. Here, board a nature cruise through the fjord to the Tasman Sea, feeling dwarfed by the imposing mountains like Mitre Peak, passing the stunning Stirling and Lady Bowen falls, soaking up the airbrushed nature surrounding you and breathing in the crisp mountain air. Be sure to keep an eye out for marine life like dolphins and fur seals passing you by on the boat! Lunch is included with your cruise today. After your on-water adventure, continue on to Te Anau – home of New Zealand's second largest lake of the same name.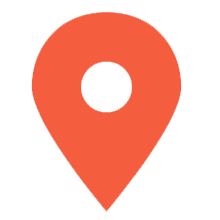 Day 9-10 : Mt Cook
Head on your way back north towards the spectacular Aoraki, Mt Cook. Standing at an impressive 3724 m (12,316 ft), this is the highest mountain in New Zealand. One you're there, take some time to explore the nearby lakes, stream and glaciers in the surrounding national park. You'll have today and tomorrow to embark on some nature hikes, check out the local museum, or go in search for the world's only true alpine parrot, the Kea. If you'd like, you may like to book in to visit the Sir Edmund Hillary Alpine Centre, where you'll learn about the history of the Mt Cook region and pioneer explorer Sir Edmund Hillary. Here, there will also be the option to see a 360-degree multimedia experience focused on all things space. Your group leader will have some great itineraries planned, so ask them for more information about your time in Mt Cook.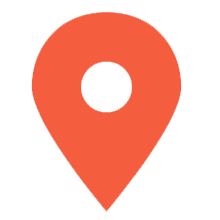 Day 11 : Christchurch
Kia ora! Welcome to Christchurch. Your adventure begins with a welcome meeting at 6 pm tonight. Meet your fellow travellers and leader and perhaps head out for dinner to get to know each other better. If you're thirsty, the city is also overflowing with tiny hole-in-the-wall bars, perfect for slipping into with your small group. Just remember you'll have an early start tomorrow.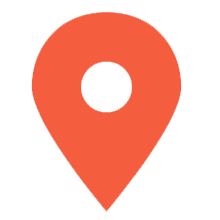 Day 12 : Kaikoura
Rise and shine for an early 8 am departure from Christchurch. Drive the beautiful coastline to Kaikoura, known for its rich marine life. On arrival you're free to explore this mountainous coastal town. Two of the most popular activities on offer here are sperm whale watching and swimming with wild dolphins. Chat to your leader about how to book these optional activities. If you prefer to stay dry there are plenty of hikes in the area, either along the coast or into the bush. The Peninsula Walkway offers the best chance of spotting seals among the rocks.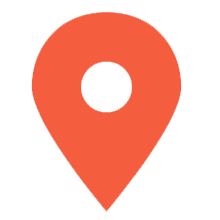 Day 13 : Nelson – Stoke
Head for Nelson, a picturesque destination in its own right as well as your entry point to the Abel Tasman National Park should you choose to explore. Spend the afternoon exploring the town, which is full of arty shops, galleries and historic buildings.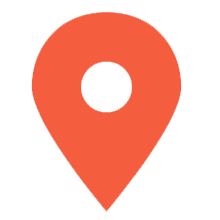 Day 14 : Nelson – Stoke
Take a day to explore Nelson with a huge amount of optional activities to choose from. Take a kayak or sailing tour through the waters of Abel Tasman National Park, or maybe a tour of the coves and bush trails. Of course, if you'd prefer to explore on your own, you can buy a ticket on the shuttle and head to the Abel Tasman to explore independently. Whatever you choose, have plenty of space left on your memory card, because the photo opportunities are many.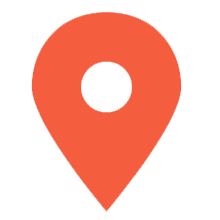 Day 15 : Wellington
Take the ferry across the majestic Marlborough Sounds, where rising sea levels filled valleys with water about 10,000 years ago, resulting in picturesque waterways and isolated islands. Cross into the North Island and arrive in Wellington in the afternoon. Enjoy free time to explore the capital, perhaps jumping on the historic cable car to get your bearings. Later, maybe hit the bars with your group and get to know this quirky city a little better.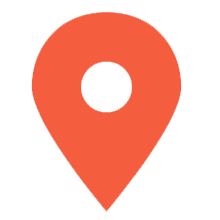 Day 16 : Mt Ruapehu
Enjoy a free morning in Wellington. Maybe spend a few hours at the Te Papa Tongarewa (Container of Treasures), the result of two national museums that merged in the late 1990s. If the weather is nice, maybe take a stroll around the colourful Botanic Gardens. After lunch depart Wellington for Tongariro National Park, travelling through the North Island plains. Arrive in the afternoon and settle into your lodge. You'll have a full day tomorrow to explore on foot, so perhaps take a gentle walk around the area or relax at your accommodation.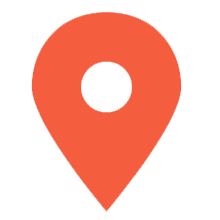 Day 17 : Mt Ruapehu
Today you can choose whether to tackle the Tongariro Alpine Crossing. This full-day (approximately 7-hour) hike is considered one of the best in New Zealand and offers rocky trails, magnificent aquamarine lakes and volcanic steam vents. This approximately 19-kilometre trail through remarkable landscapes is no walk in the park – trekkers need to have a good level of fitness and the track is tough in parts. For those who don't want to take on this all-day trek, there are plenty of shorter walks and tracks that begin near the accommodation. It's also possible to book an optional scenic flight to get a bird's eye view of the area.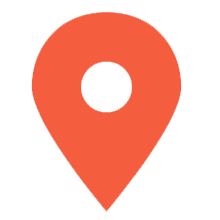 Day 18 : Taupo – Rotorua
Hit the road for Taupo, the North Island's home of extreme sports. Stop en route at the famous Huka Falls, where the Waikato River is forced to squeeze through a narrow volcanic channel that results in a powerful flow of water. Once in Taupo you'll have enough time (around three hours) to squeeze in an optional bungy jump or a ride in a speedboat (both subject to availability and extra cost). If you'd prefer, maybe relax on the shores of New Zealand's largest lake. Continue to Rotorua and the town of Whakarewarewa, where the local Maori population can trace their heritage all the way back to the Polynesians who settled the area in the 14th century. Visit the New Zealand Maori Arts and Crafts Institute and explore the incredible landscape where geysers burst forth and mud pools bubble. Tonight, you have the chance to partake in an optional Maori cultural evening, including a performance and traditional hangi dinner cooked in the geothermal waters.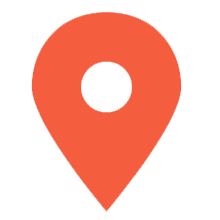 Day 19 : Rotorua
Another free day in gorgeous surrounds means you can be as active or restful as you'd like. Maybe head to Dansey Road Scenic Reserve for a tour with kiwi bird experts and a zip-lining adventure through 1000-year-old canopy. You could also do a tour that combine trips to the glow-worm caves of Waitomo and the film set of Hobbiton (where the Shire sections of Lord of the Rings were filmed). If you're flush with cash, consider the once-in-a-lifetime chance to reach White Island – an active marine volcano – by helicopter. If you're after a relaxing day, perhaps hang back and soak in the thermal pools or mud baths.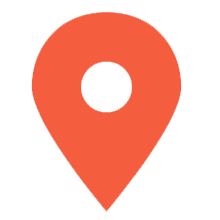 Day 20 : Rotorua – Bay of Islands
Leave Rotorua and drive north towards New Zealand's 'winterless north', so called because the weather in this part of the country is comparatively mild. Today will involve lots of time on the road, so be sure to have a book or podcast ready in case you need it. Take this time to organise what you'd like to do in the Bay of islands, as options need to be finalised this morning in order to secure places. Take a look at the optional activities listed tomorrow for an idea of what's on offer.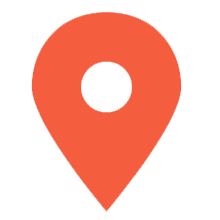 Day 21 : Bay of Islands
Enjoy a whole day to explore the unspoiled Bay of Islands. Some options are a boat trip to the Hole in the Rock, an aptly-named rock tunnel which offers a good chance at spotting dolphins, and a full-day sailing tour around the islands. If you'd prefer to stay on land, the town of Russell offers historic buildings leftover from the its past life as a busy maritime hub in the 1800s. Now a serene holiday destination, Russell was once known as the 'hellhole of the pacific' for its abundance of brothels, bars and sailors. In the afternoon, board a boat for a harbour cruise with an included dinner of local food.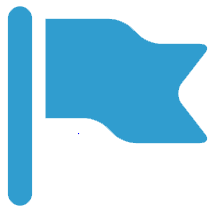 Day 22 : Auckland
Begin the journey south to Auckland, passing beautiful beaches and lush forests. Cross into the city via the Auckland Harbour Bridge, getting spectacular views of the 'City of Sails' as you do. Your tour ends on arrival at a central hotel. While we aim to arrive in Auckland in the afternoon, we may arrive as late as 6 pm. For this reason, we advise you not to book any flights out of Auckland before 8 pm.
What's Included?
Meals
5 Breakfasts, 4 Dinners
Accommodation
Lodge (21 nights)
Included Activities
Bay of Islands - Evening Harbour cruise
Important Details
Joining Point
Breakfree Christchurch
165 Cashel St
Christchurch
Christchurch
8011
NEW ZEALAND
Phone: +64 800 448 891
Finishing Point
Kiwi International Hotel
411 Queen Street
Auckland
NEW ZEALAND
Phone: 09 3796487
Fax: 09 3796496
Important information
1. Tour commences in Christchurch with group meeting on day 1 at 6:00pm and finishes in Auckland day 22 at approx 6pm; please consider when booking flights and accommodation.
2. We recommend you book accommodation in advance and extend your stay.
3. This trip also runs in reverse, see tour code PTOZCU.
Group leader
All Intrepid group trips are accompanied by one of our group leaders. In New Zealand your group leader is also your driver, taking you from start to finish in a coaster vehicle. The aim of the group leader is to take the hassle out of your travels and to help you have the best trip possible. Our crew are chosen for their driving skills, their knowledge of the country, their personality, and of course their leadership abilities. We also use local guides where we think more specific knowledge will add to the enjoyment of the places we are visiting - we think it's the best of both worlds.
Safety
Many national governments provide a regularly updated advice service on safety issues involved with international travel. We recommend that you check your government's advice for their latest travel information before departure and ensure that your travel insurance covers you for all areas your itinerary covers. Please refer to our website's safety page for links to major travel advisories and updates on safety issues affecting our trips. We strongly recommend the use of a neck wallet or money belt while travelling, for the safe-keeping of your passport, flight tickets, cash and other valuable items. Leave your valuable jewellery at home - you won't need it while travelling. Many of our hotels have safety deposit boxes, which is the most secure way of storing your valuables. A lock is recommended for securing your luggage. Your leader will accompany you on all included activities, however during your trip you'll have some free time to pursue your own interests or relax and take it easy. While your leader will assist you with the available options in a given location, please note that any optional activities you undertake are not part of your Intrepid itinerary, and Intrepid makes no representations about the safety of the activity or the standard of the operators running them. Please use your own good judgement when selecting an activity in your free time. Please also note that your Leader has the authority to amend or cancel any part of the trip itinerary if it's deemed necessary due to safety concerns. For more details on the type of conditions and safety standards you can expect on your trip, please refer to Intrepid's operational safety policy on our website. We recommend that you take a moment to read through this information before travelling, and would appreciate any feedback on how well it's being implemented in the field:
https://www.intrepidtravel.com/safety-field
Communications
Wireless (wi-fi) is common across accommodation in New Zealand. Some properties may charge a fee for use. 
Cafe's and pubs across NZ may have wi-fi for a fee, with those in more tourist area's offering it for free. Shopping centre's, airports and other public spaces offer limited free wi-fi access.  
If you are spending longer in New Zealand, it might be a good idea to purchase a local SIM card for data and your mobile device.
Visas
Visas are the responsibility of the individual traveller. Entry requirements can change at any time, so it's important that you check for the latest information. Please visit the relevant consular website of the country or countries you're visiting for detailed and up-to-date visa information specific to your nationality. Your consultant will also be happy to point you in the right direction with acquiring visas. Visas can take several weeks to process, so familiarise yourself with any requirements as soon as you have booked your trip to allow for processing time.
Some passport holders are required to request a NZeTA ((New Zealand Electronic Travel Authority) prior to traveling to New Zealand. It's important you check the requirements prior to travel. For the most up to date information on this and all visa requirements, we recommend you contact the New Zealand embassy in your country or visit http://www.immigration.govt.nz
Why we love it
Be welcomed to Whakarewarewa by the Maori people who have lived there for over 700 years and wonder at the area's steaming geysers, bubbling mud pits and lakes.
Feel the rush of Huka Falls, where a 100-metre-wide river is forced through a narrow volcanic chamber causing a torrent of incredible speed and power.
Explore the Abel Tasman National Park independently or on an optional tour, hiking through thick native forest and emerging on deserted sandy beaches.
Spend three nights in Queenstown – New Zealand's adventure capital – where you'll have tonnes of time for optional activities, from thrill-seeking jaunts to some chilled-out haunts.
Set sail on an included cruise through the Milford Sound on the south-western coast. Passing by glacial waterfalls, snow-capped mountains and marine life, be sure to have your camera ready.
Is this trip right for you
Lots of time allocated for optional activities and few meals included means freedom and flexibility, but it does require a level of independence. Your leader is always on hand to give advice, point you in the right direction and help you book optional activities.
This trip includes time spent travelling in a minivan with your group. Extra space can be tight, and conditions may feel a little cramped. It's all part of the adventure and a great way to get to know your fellow travellers. Please read the itinerary carefully for travel time estimates.
There's so much to do on the South Island of New Zealand, we thought we'd give you the opportunity to explore at your own pace, and so, in most places there are more optional activities on this trip than included ones. These activities range from trekking moderate hiking trails to white water rafting, so you'll be able to choose your own adventure level.
Accommodation on this trip is often basic and simple. The accommodation that has been chosen, although not luxurious, is comfortable enough for you to relax after a day of adventure.
Health
All travellers need to be in good physical health in order to participate fully on this trip. When selecting your trip please make sure you have read through the itinerary carefully and assess your ability to cope with our style of travel. Please note that if, in the opinion of our group leader or local guide, any traveller is unable to complete the itinerary without undue risk to themselves and/or the rest of the group, Intrepid Travel reserves the right to exclude them from all or part of a trip without refund.
You should consult your doctor for up-to-date medical travel information or for any necessary vaccinations before departure. We recommend that you carry a first aid kit as well as any personal medical requirements as they may not easily be obtained at the locations on this trip. Please ensure that you are adequately prepared.
Food and dietary requirements
While travelling with us you'll experience the vast array of wonderful food available in the world. Your group leader will be able to suggest restaurants to try during your trip. On our camping trips we often cook the region's specialities so you don't miss out. To give you the maximum flexibility in deciding where, what and with whom to eat, generally not all meals are included in the trip price. This also gives you more budgeting flexibility. As a rule our groups tend to eat together to enable you to taste a larger variety of dishes and enjoy each other's company. There's no obligation to do this though.
New Zealand is renowned for its fresh air and clean waters. Fresh food, including dairy (amazing cheese and milk), produce, seafood and meat - especially lamb. From high end restaurants and gastro pubs and cafe's to local restaurants and suburban dairies there is plenty of choice for all budgets. Wine is also done extremely well in NZ and not just sav blanc, but excellent pinot's and cool climate red's.
Vegetarians and Vegans are well catered for in New Zealand and most restaurants and cafe's will have a good selection of vegetarian meals. Gluten and Lactose free diets are also well catered for. 
Tap water is safe and delicious in cities and towns. Further out of town its best to check with your guide if in doubt. Please bring a reusable bottle and drink tap water where you can. You'll use less plastic, saving both the environment and money.
New Zealand has strict laws regarding arriving with fruit and veg into the country. Please pay attention to signs when arriving internationally.
Please budget approximately $15 per lunch, and $20 - $40 for each dinner, perhaps a little more if you intend to also enjoy a glass of wine or beer with your meal.
Money matters
The currency of New Zealand is the New Zealand dollar (NZD). US$1 = NZ$1.42 (rate current for March 2017). For the latest exchange rate refer to www.oanda.com or check at your local bank or in the newspaper prior to travel.
The most convenient and cheapest way to acquire money is via an Automated Teller Machine (ATM). This allows you to draw funds from your personal account at a superior exchange rate. Most ATMs will also give you a cash advance on your credit card but be wary of high fees imposed by banks for this service. Bank fees for these withdrawals can be either a flat rate or a percentage of the amount withdrawn. Check with your bank for information on their international fees. There are ATMs (which accept both Visa and MasterCard) throughout the main stops on our itinerary and these are also accepted by the majority of local service providers. When leaving home don't forget your PIN number and make sure you know the telephone number for cancelling your card if it is stolen.
It is a smart idea to take some of your money in travellers' cheques of a major brand in a major currency ($US, GBP, $AUD and EURO are all fine). Travellers' cheques have security advantages although please be aware that the exchange rates may not be favourable and that it is difficult to change travellers' cheques in remote locations, on weekends and public holidays.
SPENDING MONEY:
When it comes to spending money on the trip, every traveller is a little different. You know your spending habits better than we do, so please budget a sensible amount for things like meals not included, drinks, shopping, optional activities and laundry. It's always better to bring a little more than you think you'll need. Also make sure you've read your trip details thoroughly so you know what's included in the trip price and what isn't. This should make budgeting a little easier. You'll find this info in the Inclusions section of your Essential Trip Information (that's this document).
In New Zealand, tipping is not expected but for certain things you may wish to for good service. As a guide, tipping applies when you sit down in a restaurant for a meal (10% is a general rule). You may also like to tip for exceptional service such as when we use local guides. When using taxis or buying drinks at a bar, rounding up is acceptable.
You may also consider tipping your leader for outstanding service throughout your trip. The amount is entirely a personal preference; however as a guideline NZ$2-5 per person, per day can be used. Of course you are free to tip more or less as you see fit, depending on your perception of service quality and the length of your trip. Remember, a tip is not compulsory and should only be given when you receive excellent service.
CONTINGENCY FUNDS:
We try to plan for every eventuality, but there are still some things beyond our control. Please make sure you have access to an extra US$500 for emergencies (e.g. severe weather, natural disasters, civil unrest) or other events that result in unavoidable changes to the itinerary (e.g. transport strikes or cancellations, airport closures). Sometimes these things necessitate last minute changes to enable our trips to continue to run, and as a result there may be some extra costs involved.
The recommended amounts are listed in USD for the relatability of universal travellers, however the local currency is needed in the countries you are visiting.
What to take
ESSENTIALS:
Layers! New Zealand has relaxed attitudes to standards of dress however there are a few practical considerations. New Zealand has a temperate climate but be prepared for colder temperatures (occasionally snow) even in summer months. Bring a waterproof jacket. The sunshine in New Zealand is harsh and a sunhat and sunglasses are a must.
Closed-in shoes will help to protect your feet from cuts and scratches when walking through forest/grass-lands. A pair of jandals is good for the beach/shower.
Sun protection - hat, sunscreen, sunglasses
Water bottle. We recommend at least 2x 1 litre capacity bottes. The sale of bottled water contributes to an enormous environmental problem around the world. In addition to the water in bottles, the production of a 1 litre plastic bottle takes 2 litres of water and 200ml of oil. A large proportion end up in limited landfill or discarded in waterways and natural environments.
RECOMMENDED:
A Warm jacket and woollen hat are advisable for the colder months. Check the temperature at your destination before you travel.
Personal medical kit. A larger kit will be on hand with your leader, but we recommend you carry items such as mild pain killers, electrolytes, Band-Aids and insect repellent.
Camera with spare batteries.
OPTIONAL:
Sleep sheet. If you are travelling during the hot season you may wish to pack a sleep sheet so you will be comfortable no matter what the weather.
Ear plugs
A good book, journal and music player for longer drives.
LUGGAGE LIMIT:
Pack only your bare essentials. Due to limited space and strictly enforced road laws regarding weight limits, Intrepid travellers can carry a maximum of 20 kg. Please limit your luggage to one small to medium sized soft bag or backpack and a small daypack, which can be carried inside the vehicle. Intrepid cannot guarantee to carry overweight or oversized luggage. Please store bulky items at your pre tour accommodation. It may be necessary to freight excess luggage at your own expense.
VALUABLES:
Please try to avoid bringing unnecessary valuables. It's also a good idea to purchase a money belt or pouch that is easily hidden. We strongly recommend that you photocopy all important documents e.g. air tickets, passport, vaccination certificate, etc. and keep the copies separate from the originals. While not valid, a photocopy makes it very much easier to obtain replacements if necessary.
BATTERIES/POWER:
Batteries may be recharged from hotel room wall sockets. Australian devices can be plugged into the wall in NZ.
MORE!
If you need some further tips for packing, you can always check out our ultimate packing list.
https://www.intrepidtravel.com/packing-list
Climate and seasonal
FLEXIBLE ITINERARY:
Our routes have been carefully chosen to include the best night stops and highlights. However, as road conditions, weather, local restrictions and group input may vary, no two trips will ever be the same. With the help of your tour leader and fellow travellers you may modify certain nightstops and highlights to give a truly unique experience!
The average New Zealand temperature decreases as you travel south.
January and February are the warmest months. July is the coldest month of the year.
Check the Met Service website for forecasts prior to travel.
We don't run trips on the South Island during winter due to potential road closures and poor weather.
NZ can experience four seasons in a day, best t obe prepared.
Christchurch:
Summer
Average High – 22c (72F)
Average Low – 12c (54F)
Autumn
Average High – 18c (64F)
Average Low – 8c (46F)
Spring.
Average High – 17c (63F)
Average Low – 7c (45F)
Auckland:
Summer
Average High – 24c (75F)
Average Low – 16c (61F)
Autumn
Average High – 20c (68F)
Average Low – 13c (55F)
Spring.
Average High – 19c (66F)
Average Low – 14c (67F)
A couple of rules
Everyone has the right to feel safe when they travel. We don't tolerate any form of violence (verbal or physical) or sexual harassment, either between customers or involving our leaders, partners or local people. Sexual relationships between a tour leader and a customer are strictly forbidden.
Use or possession of illegal drugs will not be tolerated on our trips. If you choose to consume alcohol while travelling, we encourage responsible drinking, and expect that you'll abide by the local laws regarding alcohol consumption.
The sex tourism industry is known to exploit vulnerable people and have negative consequences on communities, including undermining the development of sustainable tourism. For this reason, patronising sex workers will not be tolerated on our trips.
By travelling with us you are agreeing to adhere to these rules. Your group leader has the right to remove any member of the group for breaking any of these rules, with no right of refund.
If you feel that someone is behaving inappropriately while travelling with us, please inform your tour leader or local guide immediately. Alternatively, contact us on the emergency contact number detailed in the Problems and Emergency Contact section of this Essential Trip Information.
Feedback
http://www.intrepidtravel.com/feedback/
Emergency contact
In the case of a genuine crisis or emergency only, Trek Tracks can be reached on Tel: +64 (0) 7 377 8015 or +64 (0) 277678675. For further contact details please use the following page:
For general contact details please use the following page: http://www.intrepidtravel.com/ourtrips/contact/
GENERAL ISSUES ON YOUR TRIP
While we always endeavour to provide the best possible holiday experience, due to the nature of travel and the areas we visit sometimes things can and do go wrong. Should any issue occur while you are on your trip, it is imperative that you discuss this with your group leader or our local representative straight away so that they can do their best to rectify the problem and save any potential negative impact on the rest of your trip.
We recognise that there may be times when your group leader/local partner may not be able to resolve a situation to your satisfaction - if this is the case, please ask the leader to speak to their direct manager.
You may also choose to provide details in your online feedback, which we ask you to complete within 30 days of the end of your trip. But we do ask you to be aware that it is very difficult for us to provide any practical help after the trip is complete.
Intrepid's Local Operator: +64 (0) 277678675
Intrepid's Local Operator: +64 (0) 7 377 8015
Responsible travel
Our Responsible Travel Policy outlines our commitment to preserving the environment, supporting local communities, protecting the vulnerable and giving back to the places we travel. All our trip leaders, suppliers and staff are trained on these principles, and are core to us delivering sustainable, experience-rich travel.
Explore the different parts of our Responsible Travel Policy by visiting:
https://www.intrepidtravel.com/responsible-travel
http://www.intrepidtravel.com/ourtrips/rt/responsibletraveller
Accommodation notes
Our accommodation in New Zealand are a mix of Motels, Hotels, Ski lodges and backpacker lodges which have a friendly festive atmosphere and good facilities. All bedding is included. 
Accommodation is on a twin share basis, and single travellers are paired with someone of the same sex. On rare occasions there may be triple rooms. Single supplement room upgrades can be requested at the time of booking.
Travel insurance
Travel insurance is compulsory for all our trips. We require that, at a minimum, you are covered for medical expenses including emergency repatriation. We strongly recommend that the policy also covers personal liability, cancellation, curtailment and loss of luggage and personal effects.
When travelling on a trip, you won't be permitted to join the group until evidence of travel insurance and the insurance company's 24 hour emergency contact number has been seen by your leader.
If you have credit card insurance your group leader will require details of the participating insurer/underwriter, the level of coverage, policy number and emergency contact number rather than the bank's name and credit card details. Please contact your bank for these details prior to arriving in-country.
http://www.intrepidtravel.com/insurance.php
Australians travelling to New Zealand are eligible for publicly funded health care whilst in New Zealand. This medical care generally covers emergency treatment and is free.
Please note that Intrepid travellers still require comprehensive travel insurance to cover against emergency repatriation, personal liability, cancellation, curtailment and loss of luggage and personal effects.
Your fellow travellers
As you travel on a group trip you will be exposed to all the pleasures and maybe some of the frustrations of travelling in a group. Your fellow travellers will probably come from all corners of the world and likely a range of age groups too. We ask you to be understanding of the various needs and preferences of your group - patience with your fellow travellers is sometimes required for the benefit of everyone's travel experience. Remember too that you have responsibilities to the group. If you are requested to be at a place at a certain time, ensure that you don't keep the rest of the group waiting. We have found time and time again that the very best trips we operate are those where the dynamics within the group work well - this takes just a little effort on your part. Due to privacy reasons we are unable to provide you with contact details and any personal information about your fellow travellers booked on your trip prior to departure.
SINGLE TRAVELLERS:
Our group trips are designed for shared accommodation and don't involve a compulsory single supplement. Single travellers share with people of the same gender in accommodation ranging from twin to multishare. Some of our itineraries have accommodation booked on a mixed gender share basis and where applicable this will be specified in our Essential Trip Information. On a selection of our trips, you have the option to pay a single supplement to ensure that you have your own accommodation (where available). Please note that this only applies to accommodation during the tour - pre-trip and post-trip accommodation will be booked on a single room basis.
Itinerary disclaimer
ITINERARY CHANGES:
Our itineraries are updated regularly throughout the year based on customer feedback and to reflect the current situation in each destination. The information included in this Essential Trip Information may therefore differ from when you first booked your trip. It is important that you print and review a final copy prior to travel so that you have the latest updates. Due to weather, local conditions, transport schedules, public holidays or other factors, further changes may be necessary to your itinerary once in country. The order and timing of included activities in each location may also vary seasonally to ensure our travellers have the best experience. Your tour leader will keep you up to date with any changes once on tour.
OPTIONAL ACTIVITIES:
A selection of optional activities that have been popular with past travellers are listed in the day-to-day itinerary. This isn't an exhaustive list and should be used as a guide only for some of what might be available. Prices are approximate, are for entrance only, and don't include transport to and from the sites or local guides unless indicated. All activities are subject to availability, and may be on a join-in basis. It may not be possible to do all the activities listed in the time available at each destination, so some pre-planning for what you are most interested in is advised. When it's recommended that travellers pre-book these activities, look for a note in the Special Information section of the day-to-day itinerary. For most, they can either be organised independently on the day, or let your leader know you are interested and they can assist.
Where activities are considered medium or high risk, we work with operators whose safety and credentials we have sighted and assessed. Although it is possible that you may find the same activity cheaper with another operator on the ground, we cannot vouch for the safety or quality of that operator. Medium and high risk activities not listed above have not been assessed by us and as such our staff and leaders are unable to assist you with organising these activities. Activities that contravene our Responsible Travel policies are also not listed. Please remember that the decision to partake in any activity not listed is at your own discretion and risk.
Accommodation
More from New Zealand
22 Days from$4,980
START: Christchurch
FINISH: Auckland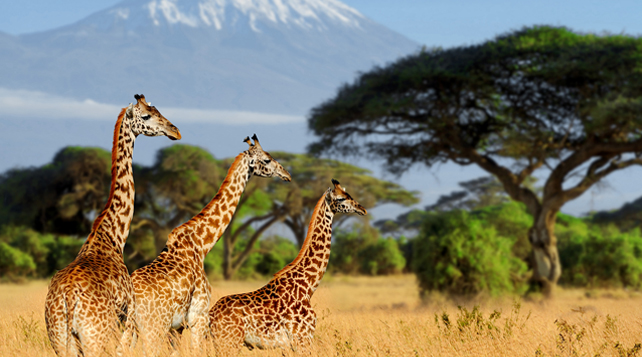 Kenya Safari!
Win a Classic African Adventure Tour to Kenya Overland Safari. Every NOVICA product purchased through the end of the year qualifies as an entry. Let the journey begin!