Explore Taiwan
11 Days from $2,363
START: Taipei
FINISH: Taipei
AGES: 15 - 99
THEME: Explorer
Overview
Description
Breathtaking coastline, lush green landscapes and tranquil temples are only the beginning on this 11-day adventure through tantalising Taiwan. Squeeze between food stalls and medicine pedlars in narrow alleyways. Get behind-the-scenes glimpses (and hands-on experience) in local industries. Taste some of the most innovative dishes in Asia, from oyster omelettes to taro balls. Perhaps best of all? Discover the misty mountains and rugged coastal forests that have captured the attention of so many powers throughout history and earned Taiwan the name 'the beautiful island'.
Start: Taipei
Finish: Taipei
Ages: 15 - 99
Theme: Explorer
Accommodation: Hotel (8 nights), Guesthouse (2 nights)
Destination: Taipei
Highlights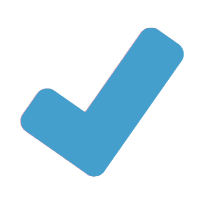 Discover Taiwan's food culture by collecting oysters in Wangong, sipping black tea at a plantation, cooking farm-fresh spring onion pancakes and touring the island's only whisky distillery.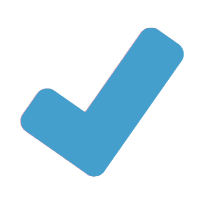 Hike through lush mountain foothills to a 12-tiered pagoda that overlooks Sun Moon Lake, and later kayak on its serene waters.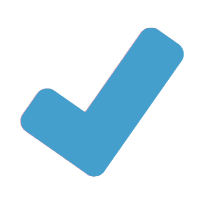 Spend time slinging Taiwan's favourite root vegetable with Taipei's 'Sweet Potato Mamas', local women supporting their families one spud at a time.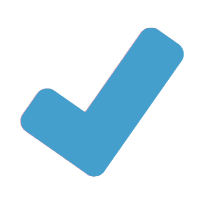 Wonder at Taroko Gorge, then follow the aquamarine river along Shakadang Trail on a hike past marbled cliffs and immense boulders.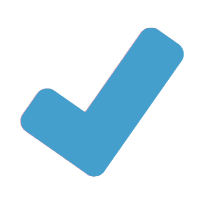 Explore the stalls pilled with dried fruits, herbs and medicines housed in a mixture of modern and historic buildings on Dihua Street.
Itinerary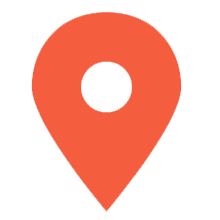 Day 1 : Taipei
Welcome to Taipei! Your adventure begins in the densely-populated, beautifully located capital of Taiwan. You can arrive at any time today, as there are no activities planned until a welcome meeting at 6 pm. With the formalities out of the way, head out for an optional dinner with your fellow group members this evening. If you arrive with time to spare in Taipei before the meeting, perhaps visit the hot springs at Yangmingshan National Park.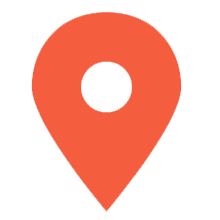 Day 2 : Taipei
Explore Taipei this morning by foot and via the city's excellent metro system. Begin with a visit to Sweet Potato Mama, a social enterprise managed by the Genesis Social Welfare Foundation and your introduction to the wild popularity of the root-vegetable-cum-street-snack in Taiwan. Join the local women who have started their own street food businesses, learn how to prepare the spuds and sell them to hungry locals. Next, stroll through Dihua Street to get a sense of Taipei's merchant past as well as see how young entrepreneurs are revitalising the area. Continue to the Chiang Kai-Shek Memorial Hall, an impressive dedication to the former president of the Republic of China. Enjoy free time for the rest of the day and night. Perhaps check out the Shilin Night Market.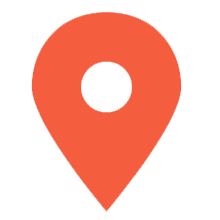 Day 3 : Hualien
Leave Taipei behind today and take the train to Hualien (approximately 2–3 hours), best known for its beautiful natural surrounds like the rift valley plain and a rocky seashore overlooking the Pacific Ocean. Visit the Danong Dafu Forest Park, 11 hectares of reforested ground with spectacular views and plenty of birdlife. The diligent reforestation efforts have led to the reappearance of a number of species. In the evening, explore the night markets of Hualien. Some local specialties are coffin bread (fluffy French toast with fillings), 'exploding' chicken rolls, spring onion pancakes and oyster omelettes. Hualien has the largest indigenous population in Taiwan, so you can also find specialties favoured by some of Taiwan's original inhabitants like bamboo rice, wild bore, birds nest fern and flying fish. You certainly won't go hungry here!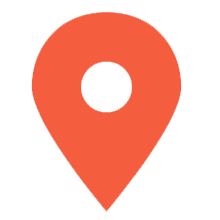 Day 4 : Hualien
Visit the Qingshui Cliff, a long stretch of coast that drops almost vertically into the sea. Continue to Taroko National Park, named after the epic Taroko Gorge, which you'll stop to see before heading further into the park. Set out along the Shakadang Trail, which follows an aqua stream to a Truku village (approximately 4 hours return). Entry to the village isn't permitted, but there is sometimes a small market outside selling indigenous foods and handicrafts. If you've got energy leftover after your return. There may be time to explore one of the park's other trails. Your leader can give you advice on the one that's right for you. Return to Hualien for some free time in the evening. Maybe grab a foot reflexology massage after the hard walk today.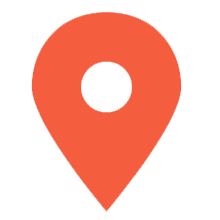 Day 5 : Yilan
Travel to Yilan. On arrival, visit a spring onion farm to see how one of Taiwan's favourite ingredients is grown. Don some gum boots and get grubby in the fields to pick some produce and then learn how to cook them into the beloved Taiwanese snack pancakes. Continue to the King Car Distillery, the island's only whisky producer, for a tour and tasting of their award-winning Kavalan single malts. The final stop today is the local hot springs, so make sure you have your swimsuit handy, so you don't miss out on a soak. Your evening is free to explore to relax at your hotel in Yilan.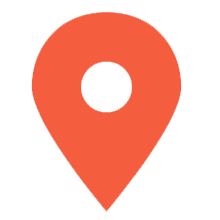 Day 6 : Turtle Island – Jiufen – Taipei
Head out on the water this morning on a cruise around Gueishan (Turtle) Island (approximately 3 hours). From March to September it's possible to spot pods dolphins and even the odd whale during the boat tour. Back on land, drive to the former gold mining centre of Jiufen, said to be the inspiration for the town in the film Spirited Away. Explore the Old Town at your leisure, perhaps strolling around the beautiful old buildings lining the hillsides, relaxing with a cup of tea at a 100-year-old teahouse or visit the quirky Kite Museum. Some specialty snacks you should seek out while you're in town are fish balls, molasses cakes and taro balls. Return to Taipei tonight.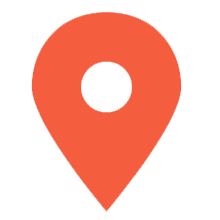 Day 7 : Sun Moon Lake
Leave Taipei behind today and travel approximately 3 hours by private bus to Sun Moon Lake, perhaps the most iconic destination in Taiwan. The only natural lake in Taiwan is so named for the shapes it's outline forms. Take a walk through the forested foothills of the mountains around the lake along the Ci'en Pagoda Trail (around 1 hour). The end of the trail offers views over the lake, as well as the chance to climb to the top of the eponymous, 46-metre-high pagoda that marks the end of the trail. Later, choose whether to partake in an optional cyclin excursion along some of the scenic paths that trace the lake shores (approximately 1–2 hours). Tonight, relax in your guesthouse in Puli.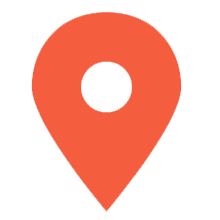 Day 8 : Puli – Sun Moon Lake
After breakfast this morning, embark on a kayaking trip on the serene waters of Sun Moon Lake. Back on land, continue to the Chung Tai Chan Monastery in Puli. Though it was built just 20 years ago, the unique combination of Chinese and Western architectural styles makes it an impressive sight. Take a guided tour with one of the resident nuns. Continue by private vehicle to the Hugosum Tea Farm for insight into the production of Taiwan's beloved black tea. You will also have the opportunity to roll your own leaves, which will then be dried and packaged on site for you to take a taste of Taiwan home with you. Spend another night in the Puli guesthouse tonight.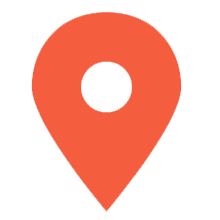 Day 9 : Wanggong – Taichung
Today, head to the flat and fertile land of Changhua County, sometimes known as the 'breadbasket' of Taiwan. Visit Longshan Temple and explore the beautiful gardens on site. Continue to the fishing village of Wanggong, where you will have the chance to go oyster picking and discover water birds, fiddler crabs and mudskippers. There will also be the chance to sample local seafood like clams, crabs and oysters. In the afternoon, travel to Taichung. Your accommodation this evening is close to the Fenchia Night Market, a great place to head or dinner or a snack this evening.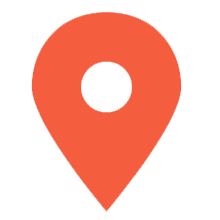 Day 10 : Taipei
Before returning to Taipei, stop at the Rainbow Village and learn about the beautiful story behind the incredible murals that cover every inch of the town. If you are lucky, you may just catch the artist Huang Yung-Fu (96-years-old and counting!) sitting outside his house and enjoying some sunshine. Return to Taipei from Taichung, arriving around midday. After checking into the hotel, spend the afternoon at the National Palace Museum, home to the world's largest collection of Chinese art. Your evening is free. Perhaps meet up back with your leader and group for an optional dinner, or maybe visit the Taipei 101 Observation Deck for a magnificent view over the city at night.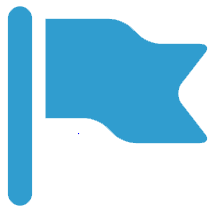 Day 11 : Taipei
Your trip comes to an end after breakfast this morning. There are no activities planned for the day, and you're free to leave the hotel at any time after check out.
What's Included?
Transport
Private Bus, Metro, Public Bus, Bike, Boat, Train
Accommodation
Hotel (8 nights), Guesthouse (2 nights)
Included Activities
Taichung - Rainbow Village
Availability
Starts
Ends
Price
Availability
Mar 05, 2020
Mar 15, 2020
$2,780
Mar 19, 2020
Mar 29, 2020
$2,780
Apr 09, 2020
Apr 19, 2020
$2,890
Apr 16, 2020
Apr 26, 2020
$2,890
Apr 23, 2020
May 03, 2020
$3,065
May 07, 2020
May 17, 2020
$2,890
May 14, 2020
May 24, 2020
$2,780
Jun 04, 2020
Jun 14, 2020
$2,780
Sep 03, 2020
Sep 13, 2020
$2,780
Sep 17, 2020
Sep 27, 2020
$2,890
Oct 11, 2020
Oct 21, 2020
$2,890
Oct 18, 2020
Oct 28, 2020
$2,890
Oct 25, 2020
Nov 04, 2020
$2,890
Nov 05, 2020
Nov 15, 2020
$2,780
Nov 12, 2020
Nov 22, 2020
$2,780
Important Details
Joining Point
Yisu Hotel
No.116, Section. 1, Chongqing North. Road Taipei, Taipei Municipality
Taipei
10350
TAIWAN, REPUBLIC OF CHINA
Phone: +886 225506655
Finishing Point
Yisu Hotel
No.116, Section. 1, Chongqing North. Road Taipei, Taipei Municipality
Taipei
10350
TAIWAN, REPUBLIC OF CHINA
Phone: +886 225506655
Important information
1. A Single Supplement is available on this trip (subject to availability). Please speak to your booking agent for further information. 
Group leader
All Intrepid group trips are accompanied by one of our group leaders. The aim of the group leader is to take the hassle out of your travels and to help you have the best trip possible. Intrepid endeavours to provide the services of an experienced leader however, due to the seasonality of travel, rare situations may arise where your leader is new to a particular region or training other group leaders.
Your leader will provide information on the places you are travelling through, offer suggestions for things to do and see, recommend great local eating venues and introduce you to our local friends. While not being guides in the traditional sense, you can expect them to have a broad general knowledge of the places visited on the trip, including historical, cultural, religious and social aspects. At Intrepid we aim to support local guides who have specialised knowledge of the regions we visit. If you were interested in delving deeper into the local culture at a specific site or location then your leader can recommend a local guide service in most of the main destinations of your trip.
Safety
Many national governments provide a regularly updated advice service on safety issues involved with international travel. We recommend that you check your government's advice for their latest travel information before departure and ensure that your travel insurance covers you for all areas your itinerary covers. Please refer to our website's safety page for links to major travel advisories and updates on safety issues affecting our trips. We strongly recommend the use of a neck wallet or money belt while travelling, for the safe-keeping of your passport, flight tickets, cash and other valuable items. Leave your valuable jewellery at home - you won't need it while travelling. Many of our hotels have safety deposit boxes, which is the most secure way of storing your valuables. A lock is recommended for securing your luggage. Your leader will accompany you on all included activities, however during your trip you'll have some free time to pursue your own interests or relax and take it easy. While your leader will assist you with the available options in a given location, please note that any optional activities you undertake are not part of your Intrepid itinerary, and Intrepid makes no representations about the safety of the activity or the standard of the operators running them. Please use your own good judgement when selecting an activity in your free time. Please also note that your Leader has the authority to amend or cancel any part of the trip itinerary if it's deemed necessary due to safety concerns. For more details on the type of conditions and safety standards you can expect on your trip, please refer to Intrepid's operational safety policy on our website. We recommend that you take a moment to read through this information before travelling, and would appreciate any feedback on how well it's being implemented in the field:
https://www.intrepidtravel.com/safety-field
TAIWAN: Crime rates are low, including for petty crime.
Visas
Visas are the responsibility of the individual traveller. Entry requirements can change at any time, so it's important that you check for the latest information. Please visit the relevant consular website of the country or countries you're visiting for detailed and up-to-date visa information specific to your nationality. Your consultant will also be happy to point you in the right direction with acquiring visas. Visas can take several weeks to process, so familiarise yourself with any requirements as soon as you have booked your trip to allow for processing time.
As a general rule most countries expect that your passport has a minimum of 6 months validity remaining. Please ensure the name on your passport matches the name on your booking and airline tickets. Your passport details are required to complete your booking. Your consultant will contact you when this is required.
Take a copy of the main passport pages and other important documents with you, and leave another copy at home with family or friends.
TAIWAN VISA
Nationals of many countries are eligible for the visa exemption program, which permits a duration of stay of 30-90 days. Please check with your nearest consulate for your specific eligibility.
It's also possible to fill in an online immigration arrival card on the website of the National Immigration Agency. If you've done so, you may be able to go to the Expedited Express Processing counter at the immigration which may save some time when entering the country.
Why we love it
Discover Taiwan's food culture by collecting oysters in Wangong, sipping black tea at a plantation, cooking farm-fresh spring onion pancakes and touring the island's only whisky distillery.
Hike through lush mountain foothills to a 12-tiered pagoda that overlooks Sun Moon Lake, and later kayak on its serene waters.
Spend time slinging Taiwan's favourite root vegetable with Taipei's 'Sweet Potato Mamas', local women supporting their families one spud at a time.
Wonder at Taroko Gorge, then follow the aquamarine river along Shakadang Trail on a hike past marbled cliffs and immense boulders.
Explore the stalls pilled with dried fruits, herbs and medicines housed in a mixture of modern and historic buildings on Dihua Street.
Is this trip right for you
We use mainly private transport between destinations on this trip to enable us to pack as many highlights as we can into each day. When in Taipei you can expect plenty of walking and to make use of the efficient metro system. Between Taipei, Hualien and Yilan we use local trains.
Due to geography and road infrastructure we need to return to Taipei on Day 6 of our itinerary before exploring the west coast.
There are a number of opportunities for hiking, cycling and kayaking on this trip. While these are not strenuous, they do require a good overall level of fitness.
Health
PRESCRIPTION MEDICINE:
Some prescription medications are illegal in Taiwan. You can be jailed or fined if you have these medications. Before you travel, check the Taiwan Customs website for allowances, limitations and documentation requirements: https://eweb.customs.gov.tw/ Consult your doctor about alternatives well in advance of travel. Take legal prescription medicine with you so you remain in good health. Always carry a copy of your prescription or a letter from your doctor stating what the medicine is, how much you'll take and that it's for personal use only.
MOSQUITO-BORNE DISEASES:
Dengue fever has been known to occur especially in the tropical southern and central regions. Cases of Zika virus were reported in 2016. Protect yourself against mosquito-borne illnesses by ensuring your accommodation is mosquito proof, taking measures to avoid insect bites, including always using insect repellent and wearing long, loose fitting, light coloured clothing.
HAND, FOOT & MOUTH DISEASE:
Hand, Foot and Mouth Disease (HFMD) is common, with more serious outbreaks occurring occasionally. Outbreaks usually start in March or April and peak in May but can continue until August to October each year. It mostly affects children under the age of 10 years but adult cases (particularly young adults) occur. The illness is characterised by fever as well as blisters and rashes on the hands, feet and buttocks. HFMD is spread by direct contact with nose and throat discharges and faeces of infected people. Take usual hygiene precautions, including careful and frequent hand washing and seek medical advice if unwell.
Food and dietary requirements
Taiwan has some of the best food in Asia, including a fantastic street food scene. Vegetarians and vegans are not difficult to cater for. Here are some links to get you excited about what you might eat while in Taiwan:
https://www.intrepidtravel.com/adventures/taiwan-food-guide/
https://www.intrepidtravel.com/adventures/taiwan-food/
Money matters
SPENDING MONEY:
When it comes to spending money on the trip, every traveller is a little different. You know your spending habits better than we do, so please budget a sensible amount for things like meals not included, drinks, shopping, optional activities and laundry. It's always better to bring a little more than you think you'll need. Also make sure you've read your trip details thoroughly so you know what's included in the trip price and what isn't. This should make budgeting a little easier. You'll find this info in the Inclusions section of your Essential Trip Information (that's this document).
TAIWAN
The currency of Taiwan is the New Taiwan Dollar (NTD). ATMs are widely available in both cities and provincial centres. International credit cards are usually accepted in hotels, restaurants and higher-end shops, particularly in cities and larger towns.
TAIWAN
Tipping is not compulsory in Taiwan but has become customary in tourism.
Group Leader: You may consider tipping your leader for outstanding service throughout your trip. The amount is entirely a personal preference, however as a guideline US$ 5-8 per person, per day can be used. Of course you are free to tip more or less as you see fit, depending on your perception of service quality and the length of your trip. Remember, a tip isn't compulsory and should only be given when you receive excellent service
CONTINGENCY FUNDS:
We try to plan for every eventuality, but there are still some things beyond our control. Please make sure you have access to an extra US$500 for emergencies (e.g. severe weather, natural disasters, civil unrest) or other events that result in unavoidable changes to the itinerary (e.g. transport strikes or cancellations, airport closures). Sometimes these things necessitate last minute changes to enable our trips to continue to run, and as a result there may be some extra costs involved.
The recommended amounts are listed in USD for the relatability of universal travellers, however the local currency is needed in the countries you are visiting.
What to take
What you need to bring will vary according to the trip style you have chosen, the countries you are visiting and when you are travelling. Generally speaking, we recommend you pack as lightly as possible and make sure that you are able to carry and lift your own luggage, and walk with it for short distances or up or down a flight of stairs. Our travellers usually find the smaller their luggage is, the more they enjoy the trip not having to worry about carrying heavy bags! Aim to keep your main luggage under 15kg.
Many travellers carry their luggage in a backpack, although an overnight bag with a shoulder strap would suffice if you travel lightly. Smaller suitcases or backpacks with wheels are convenient although we recommend your bag has carry straps or handles.
If you are taking overnight trains, or primarily using public transport then the smaller your luggage the easier it will be to store under or above bunks.
A lockable bag or small padlock will be useful especially when travelling on public transportation as well.
You'll also need a day pack/bag to carry water, camera, and jacket etc. when you're exploring during the day.
Below are some ideas and helpful tips on what you specifically need for this trip.
Essential:
- Clothing: a mixture of lightweight and dry fast clothing and warm layers are recommended essential for travelling in this region. Long shirts, pants, scarves are useful for covering shoulders & knees when visiting religious sites.
- Shoes: sturdy and comfortable shoes for walking long distances are essential.
- Personal travel documents inc. your passport (visa), travel insurance, fight tickets and trip notes. Photo copies of your passport and visa, passport size photos and travel insurance will be handy. While not valid, a photocopy makes it very much easier to obtain replacements if necessary.
- small first aid kit including items such as mild pain killers, electrolytes, Band-Aids and insect repellent, and essential medicine depending on your doctors advice.
- Money: cash/credit card/EFTPOS card and money belt
- Sun protection like hat, sunscreen, and sunglasses.
Recommended:
- Refillable water bottle (1.5 litre capacity suggested): The sale of bottled water contributes to an enormous environmental problem around the world. In addition to the water in bottles, the production of a 1 litre plastic bottle takes 2 litres of water and 200ml of oil. A large proportion end up in limited landfill or discarded in waterways and natural environments.
- Cell phone, camera with spare batteries, charger, and adapter plug
- Hand wash, travel wipes, toiletries and small towel
- Watch/alarm clock and torch/flashlight (and spare batteries)
- Torch or flash light esp. for stay at local guesthouses or home stays
Optional:
- Sleeping bag. Useful for camping, overnight trains and poorly heated hotels, particularly during the winter months of Dec - Feb when temperatures are low.
- Sleep sheet. If you are travelling during the hot season you may wish to pack a sleep sheet so you will be comfortable no matter what the weather.
- Ear plugs to guard against street noise and snorers.
- A good book, a journal and music player for overnight train rides and longer drives.
Other things to consider:
- Check weather in destinations you are travelling to online a few days before you go to make sure you pack appropriate clothing
- Laundry facilities may not be available in all destinations, so make sure you have a few cycles of clothes to tide you over until your next chance to wash
Climate and seasonal
TYPHOONS:
Taiwan experiences typhoons, particularly in the wet/typhoon season (May to November). Flooding and mudslides are common. The direction and strength of typhoons can change with little warning. In some areas, adequate shelter from a severe typhoon may not be available to all. If a typhoon is approaching, flights in and out of affected areas could be delayed or suspended. Available flights may fill quickly. If a typhoon is approaching, local authorities may declare a 'typhoon day' at very short notice. This ordinarily results in reduced business operating hours and government office closures.
Information on typhoons and other severe weather is available from the Taiwan Central Weather Bureau: https://www.cwb.gov.tw/V7e/prevent/typhoon/ty.htm?
A couple of rules
Everyone has the right to feel safe when they travel. We don't tolerate any form of violence (verbal or physical) or sexual harassment, either between customers or involving our leaders, partners or local people. Sexual relationships between a tour leader and a customer are strictly forbidden.
Use or possession of illegal drugs will not be tolerated on our trips. If you choose to consume alcohol while travelling, we encourage responsible drinking, and expect that you'll abide by the local laws regarding alcohol consumption.
The sex tourism industry is known to exploit vulnerable people and have negative consequences on communities, including undermining the development of sustainable tourism. For this reason, patronising sex workers will not be tolerated on our trips.
By travelling with us you are agreeing to adhere to these rules. Your group leader has the right to remove any member of the group for breaking any of these rules, with no right of refund.
If you feel that someone is behaving inappropriately while travelling with us, please inform your tour leader or local guide immediately. Alternatively, contact us on the emergency contact number detailed in the Problems and Emergency Contact section of this Essential Trip Information.
Feedback
After your travels, we want to hear from you! We rely on your feedback. We read it carefully. Feedback helps us understand what we are doing well and what we could be doing better. It allows us to make improvements for future travellers.
http://www.intrepidtravel.com/feedback/
Emergency contact
GENERAL ISSUES ON YOUR TRIP
While we always endeavour to provide the best possible holiday experience, due to the nature of travel and the areas we visit sometimes things can and do go wrong. Should any issue occur while you are on your trip, it is imperative that you discuss this with your group leader or our local representative straight away so that they can do their best to rectify the problem and save any potential negative impact on the rest of your trip.
We recognise that there may be times when your group leader/local partner may not be able to resolve a situation to your satisfaction - if this is the case, please ask the leader to speak to their direct manager.
You may also choose to provide details in your online feedback, which we ask you to complete within 30 days of the end of your trip. But we do ask you to be aware that it is very difficult for us to provide any practical help after the trip is complete.
For general contact details please use the following page: http://www.intrepidtravel.com/ourtrips/contact/
For general enquiries or questions about your booking, please contact your agent or adventure specialist, or visit us at www.intrepidtravel.com/contact-us
In case of a genuine crisis or emergency, you can reach our local operator on the number below.
Intrepid's Local Operator, Topology: + 886 937 931 884; +886 2 2591 0127
Responsible travel
Our Responsible Travel Policy outlines our commitment to preserving the environment, supporting local communities, protecting the vulnerable and giving back to the places we travel. All our trip leaders, suppliers and staff are trained on these principles, and are core to us delivering sustainable, experience-rich travel.
Explore the different parts of our Responsible Travel Policy by visiting:
https://www.intrepidtravel.com/responsible-travel
http://www.intrepidtravel.com/ourtrips/rt/responsibletraveller
Accommodation notes
OCCASIONAL ALTERNATIVE ACCOMMODATION
The style of accommodation indicated in the day-to-day itinerary is a guideline. On rare occasions, alternative arrangements may need to be made due to the lack of availability of rooms in our usual accommodation. A similar standard of accommodation will be used in these instances.
TWIN SHARE / MULTI SHARE BASIS
Accommodation on this trip is on a twin/multishare basis. Please note there may be times where facilities will be shared rather than ensuite and rare occasions when you share a room with passengers travelling on a different Intrepid trip than your own.
CHECK-IN TIME
Throughout the trip we request that our hotels prepare rooms in time for our arrival, especially if we're arriving prior to normal check-in time. However this isn't always possible which means we won't be able to check-in immediately on arrival at some hotels. Instead, we can store our luggage and explore our new destination.
PRE/POST TRIP ACCOMMODATION
If you've purchased pre-trip or post-trip accommodation (subject to availability), you may be required to change rooms from your trip accommodation for these extra nights.
Travel insurance
Travel insurance is compulsory for all our trips. We require that, at a minimum, you are covered for medical expenses including emergency repatriation. We strongly recommend that the policy also covers personal liability, cancellation, curtailment and loss of luggage and personal effects.
When travelling on a trip, you won't be permitted to join the group until evidence of travel insurance and the insurance company's 24 hour emergency contact number has been seen by your leader.
If you have credit card insurance your group leader will require details of the participating insurer/underwriter, the level of coverage, policy number and emergency contact number rather than the bank's name and credit card details. Please contact your bank for these details prior to arriving in-country.
http://www.intrepidtravel.com/insurance.php
Your fellow travellers
As you travel on a group trip you will be exposed to all the pleasures and maybe some of the frustrations of travelling in a group. Your fellow travellers will probably come from all corners of the world and likely a range of age groups too. We ask you to be understanding of the various needs and preferences of your group - patience with your fellow travellers is sometimes required for the benefit of everyone's travel experience. Remember too that you have responsibilities to the group. If you are requested to be at a place at a certain time, ensure that you don't keep the rest of the group waiting. We have found time and time again that the very best trips we operate are those where the dynamics within the group work well - this takes just a little effort on your part. Due to privacy reasons we are unable to provide you with contact details and any personal information about your fellow travellers booked on your trip prior to departure.
SINGLE TRAVELLERS:
Our group trips are designed for shared accommodation and don't involve a compulsory single supplement. Single travellers share with people of the same gender in accommodation ranging from twin to multishare. Some of our itineraries have accommodation booked on a mixed gender share basis and where applicable this will be specified in our Essential Trip Information. On a selection of our trips, you have the option to pay a single supplement to ensure that you have your own accommodation (where available). Please note that this only applies to accommodation during the tour - pre-trip and post-trip accommodation will be booked on a single room basis.
Itinerary disclaimer
ITINERARY CHANGES:
Our itineraries are updated regularly throughout the year based on customer feedback and to reflect the current situation in each destination. The information included in this Essential Trip Information may therefore differ from when you first booked your trip. It is important that you print and review a final copy prior to travel so that you have the latest updates. Due to weather, local conditions, transport schedules, public holidays or other factors, further changes may be necessary to your itinerary once in country. The order and timing of included activities in each location may also vary seasonally to ensure our travellers have the best experience. Your tour leader will keep you up to date with any changes once on tour.
OPTIONAL ACTIVITIES:
A selection of optional activities that have been popular with past travellers are listed in the day-to-day itinerary. This isn't an exhaustive list and should be used as a guide only for some of what might be available. Prices are approximate, are for entrance only, and don't include transport to and from the sites or local guides unless indicated. All activities are subject to availability, and may be on a join-in basis. It may not be possible to do all the activities listed in the time available at each destination, so some pre-planning for what you are most interested in is advised. When it's recommended that travellers pre-book these activities, look for a note in the Special Information section of the day-to-day itinerary. For most, they can either be organised independently on the day, or let your leader know you are interested and they can assist.
Where activities are considered medium or high risk, we work with operators whose safety and credentials we have sighted and assessed. Although it is possible that you may find the same activity cheaper with another operator on the ground, we cannot vouch for the safety or quality of that operator. Medium and high risk activities not listed above have not been assessed by us and as such our staff and leaders are unable to assist you with organising these activities. Activities that contravene our Responsible Travel policies are also not listed. Please remember that the decision to partake in any activity not listed is at your own discretion and risk.
Accommodation
Hotel (8 nights),Guesthouse (2 nights)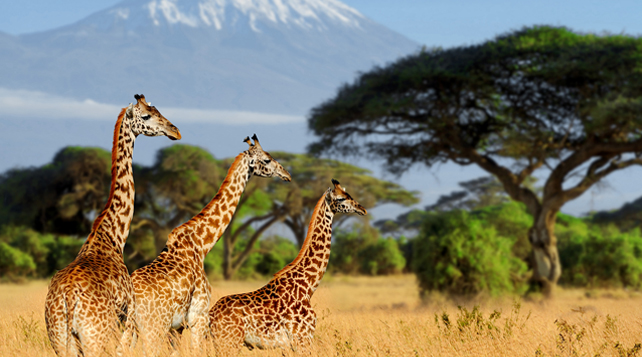 Kenya Safari!
Win a Classic African Adventure Tour to Kenya Overland Safari. Every NOVICA product purchased through the end of the year qualifies as an entry. Let the journey begin!