Antarctica, South Georgia and Falklands Odyssey
21 Days from $12,990
START: Ushuaia
FINISH: Puerto Madryn
AGES: 8 - 99
THEME: Polar, Wildlife
Overview
Description
Immerse yourself in another world on this in-depth exploration of Antarctica. Travel aboard the superbly equipped Ocean Endeavour and follow in the footsteps of the legendary explorer Sir Ernest Shackleton (though we're guessing his vessel didn't have a sauna). Set foot on the Antarctic Peninsula, spotting all sorts of wildlife from whales to penguins, and discover first-hand the story of Shackleton's astounding ordeal on Elephant Island. This extensive expedition allows for a taste of the British-tinged Falkland Islands and more time in South Georgia, Antarctica's own Galapagos, where penguins can number in the hundreds of thousands within a single colony. With optional adventures including ice camping and kayaking, and rare touches of five-star luxury thanks to an onboard spa and wellness centre, this is as good as Antarctic expedition travel gets.
Start: Ushuaia
Finish: Puerto Madryn
Ages: 8 - 99
Theme: Polar, Wildlife
Accommodation:
Destination: Puerto Madryn
Highlights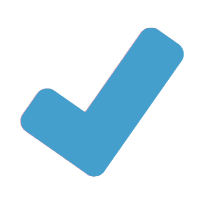 With three weeks to explore not only South Georgia and the Antarctic Peninsula in depth, but also drop into the historic Falklands Islands, this Antarctica expedition sits on a rung of its own.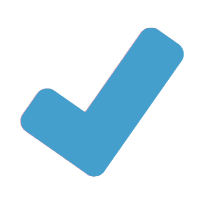 Freezing is great but freedom is better. Customise your trip with a wide range of optional activities on top of regular Zodiac excursions. Explore the water by kayak, sign up for a photography masterclass, rejuvenate with some onboard yoga and a massage, take a refreshing polar plunge or camp overnight like a true polar explorer.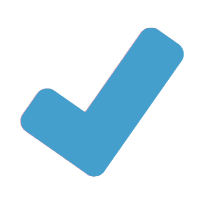 Whereas most polar expeditions of this kind have a crew-to-passenger ratio of ten, fifteen or twenty to one, Intrepid expeditions on the Ocean Endeavour have an expedition crew member for every 8 passengers for a greater personal touch.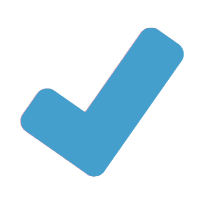 Our experienced leaders have made hundreds of polar voyages between them. They're experts in marine biology, glaciology and Antarctic history, and they'll share their knowledge throughout the journey during a comprehensive lecture program.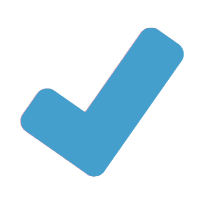 Rest assured that footprints are all you'll leave behind. Your Antarctica expedition is carbon offset, and we serve only sustainably sourced seafood, avoid single-use plastics and use biodegradable and phosphate-free cleaning products.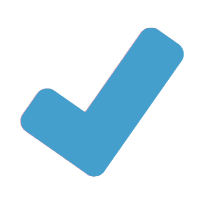 Travelling solo? This is your perfect Antarctic adventure, with single cabins at the same price as some twins.
Itinerary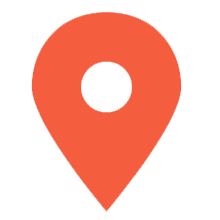 Day 1 : Ushuaia
Welcome to Ushuaia, Argentina, the southernmost city in the world. On arrival at the airport, meet your Peregrine representative who will transfer you to your hotel. Attend a briefing this evening to run through the details of the following day's embarkation. If you arrive early and have some time, feel free to explore Ushuaia as you please. This city, a major port for Antarctica-bound vessels, has quite the dramatic setting; it overlooks the Beagle Channel and is surrounding by mountains.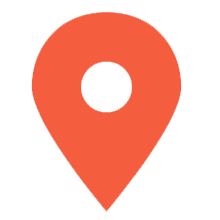 Day 2 : Ushuaia – Embarkation
Embarking late afternoon, cruise down the historic Beagle Channel. This channel transects the Tierra del Fuego archipelago in the extreme south of South America. Expect an air of excitement as you depart, as the last glimpse of land disappears into the distance. The next time you see land you will find yourself in the world's southernmost continent.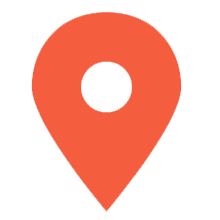 Day 3-4 : Crossing the Drake Passage
The time has come to cross the Drake Passage, that legendary body of water named after the famous English explorer Sir Francis Drake. If the conditions are right, enjoy some time out on deck to spot dolphins, orcas or perhaps albatross. If the waters are a little rough, perhaps relax and partake in some of the superb onboard facilities of the Ocean Endeavour (nothing works the core during a yoga class like a Drake Passage crossing). A comprehensive lecture program will be well underway; this is a great chance to learn from experts the history, geology and biology of the Great White Continent. With any luck we will make it to land by early evening on day 4 – a moment that always brings much excitement.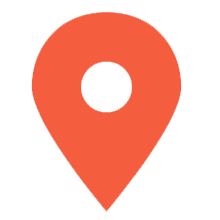 Day 5-7 : Antarctic Peninsula
As the Antarctic Convergence is left in your wake, the adventure really begins. Enjoy three incredible days of exploring the Antarctic Peninsula and its islands. Feast your eyes on glaciers, mountains and an extraordinary array of wildlife, as the immensity and beauty of the region really comes into view. Every day is a new adventure, and each day you will explore the shore, bays and channels on excursions by Zodiac. There are a number of potential landing sites and the crew will make a decision on which will be visited based on conditions. A list of these sites can be found at https://www.peregrineadventures.com/en-au/antarctica/landing-sites. While the landscapes themselves dazzle, it is all about the wildlife on these excursions, as we encounter penguin rookeries, spot humpback and minke whales, look out for leopard seals. There will also be the chance to see and hear calving glaciers cracking through the Antarctic silence, and to scramble up snowy tracks to behold sweeping views of the landscape.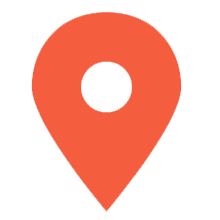 Day 8 : Elephant Island
Today we make for the ice-covered isle where Ernest Shackleton and his team were stranded in 1915. Located on the north-eastern fringes of the South Shetland islands, Elephant Island takes its name from the elephant seals that were found to be plentiful here by 19th-century explorers – and from the shape of the island itself, which resembles an elephant's head and trunk. You will no doubt learn more about Shackleton's astounding 135-day ordeal, an essential slice of Antarctic history, while here. If conditions allow, we will attempt a landing or Zodiac cruise around Elephant Island.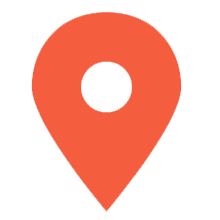 Day 9-10 : At Sea
Bound for South Georgia, we set off at sea once again, arriving by the evening of day 11 if all goes to plan. Take the opportunity to relax and unwind with some onboard health and wellness, review photographic material, listen to lectures from onboard experts or, if it's clear outside, taste the crisp Antarctic air from on deck as seabirds and perhaps whales rear their heads.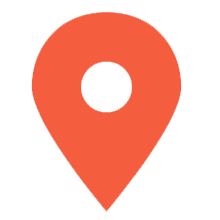 Day 11 : South Georgia
With the nickname 'Galapagos of the South', South Georgia is one of the most remote and wild places on earth. Spend the next few days marvelling at its abundant seabirds, penguin colonies (numbering in the thousands), elephant and fur seal pups, glaciers, mountains and, last but not least, a fascinating history. South Georgia is sure to rate among the highlights of your voyage. The island has been a British Overseas Territory since 1775 and, at 3,755 square kilometres (1450 square miles), is the territory's largest island. A prominent whaling base in the 19th century, South Georgia saw no more of the controversial practice as of the 1960s. Thankfully wildlife levels on South Georgia have enjoyed a resurgence. We will likely visit the old whaling settlement of Grytviken and pay a visit to the grave of Sir Ernest Shackleton.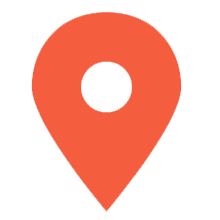 Day 12-14 : South Georgia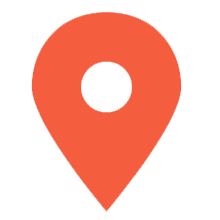 Day 15-16 : At sea
Sit back and settle in for two days at sea as we cruise in the direction of the legendary Falkland Islands.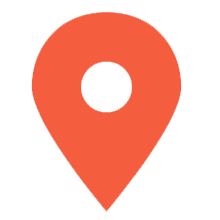 Day 17-18 : Falkland Islands
In the Falklands we will be exploring the two main islands (east and west) on Zodiac excursions, and wildlife sightings should include at least three species of penguin and two endemic bird species – Cobb's wren and the flightless steamer duck. The expedition team will educate you on the local flora and fauna so you will know what you're looking for. Other potential landing sites include West Point Island, Saunder's Island, Sea Lion Island and Bleaker Island.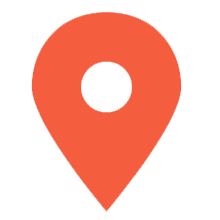 Day 19-20 : At Sea
As the journey approaches its end, we set off north for Puerto Madryn. With the experience of a lifetime behind you, it's a great chance to reflect on the immense world of Antarctica and trade memories with your shipmates.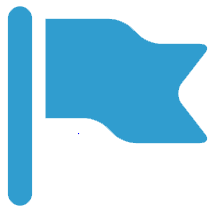 Day 21 : Puerto Madryn – Disembarkation
Bid farewell to your fellow travellers as the adventure comes to an end. A transfer will take you to Trelewn airport for your flight home or you may like to spend a few days in the region. Puerto Madryn is the gateway to the Valdez Peninsula with its abundant wildlife that has made it a UNESCO World Heritage site.
What's Included?
Meals
20 Breakfasts, 19 Dinners
Transport
Expedition cruise ship, zodiac
Important Details
Joining Point
Ushuaia
Ushuaia
ARGENTINA
Finishing Point
Puerto Madryn
Puerto Madryn
ARGENTINA
Physical preparation
Although you don't need to be particularly fit to take part in an Antarctic expedition, you do need to have a good level of mobility. You must be able to complete the on board safety drills and emergency evacuation procedures unaided. Rolling seas and windy conditions require you to be stable on your feet while negotiating the ship over potentially slippery decks and gangways. The zodiacs are accessed via a gangway which is reached via some steep and narrow internal stairs. The Ocean Endeavour has a lift (elevator), but it does not access all decks so some stair climbing on board will be necessary.
On shore conditions will vary. Ice and snow underfoot can make conditions slippery. Some locations have steep climbs or longer walks to reach a place of interest but wherever possible, the expedition guides will offer options of shorter or longer stays on shore, and varying levels of activity. The crew are on hand to assist passengers on and off the zodiacs at all landings.
Important information
BOOKING CONDITIONS
Arctic and Antarctic bookings have an increased deposit requirement of 20% of the full voyage cost (before any discount). The balance is due 120 days before departure.
If a booking is cancelled 120 days or more before departure - the cancellation fee is the full loss of the deposit paid.
If a booking is cancelled between 119 days and departure - the cancellation fee is 100% of the total price of the voyage.
Other fees may apply for air tickets and other arrangements booked in conjunction with a Polar voyage.
ADVENTURE ADD ON's
Kayaking is available to book on all Antarctic voyages. Some voyages also offer other activities such as camping and snowshoeing. All of these activities must be booked prior to departure and incur an additional cost. Spaces are limited so please enquire at time of booking. For kayaking, previous, recent experience is essential.
Group leader
Your voyage will be led by an experienced Expedition Leader. In addition, a number of experts will be on board to add knowledge of their field to your experience. These experts will be on shore for your excursions, will drive the zodiacs and deliver lectures on board the ship. Kayaking and snow shoeing specialist guides will also be on board for those participating in these activities.
Safety
On your way to join your voyage, you may take advantage of the opportunity to visit a larger South American city such as Buenos Aires or Santiago. It is worth researching matters of personal safety and security in these places before your departure. Many national governments provide a regularly updated advice service on safety issues involved with international travel. We recommend that you check your government's advice for their latest travel information before departure. Please refer to our website's safety page for links to major travel advisories and updates on safety issues affecting our trip.
We strongly recommend the use of a neck wallet or money belt while travelling, for the safe-keeping of your passport, air tickets, cash and other valuable items. Leave your valuable jewellery at home - you won't need it while travelling. Many hotels have safety deposit boxes, which is the most secure way of storing your valuables. A lock is recommended for securing your luggage.
Communications
The Ocean Endeavour has facilities to communicate with the outside world.
Satellite phone communications are available but be aware that this connection is only available in certain locations and may not be possible from your cabin. Satellite communications can be intermittent and may not be available at all times or in all locations. Phone calls are charged per minute of usage.
Internet access is possible via wifi on your personal laptop or device in certain areas of the ship and is charged via a pre-paid card which can be purchased through the hotel manager. Please be aware, accessing some websites from the ship will be very expensive as downloading picture heavy content will use up a large amount of data. Text only emails use up much less data and is a very affordable way to communicate with friends and family at home.
All communications from the ship are a bit intermittent as when travelling through mountainous areas or through narrow channels, signals can be disrupted and may not be transmitted until clearing this terrain or until satellites next pass overhead. Please make sure your loved ones have realistic expectations of your ability to communicate with them so they don't worry about you.
Visas
No visas are required to visit the Antarctic continent or its offshore islands. However, you will need to have your passport with you on the ship, as port authorities will wish to inspect passports on departure from Ushuaia and also again at the end of your voyage.
For all departures, the Ocean Endeavour departs for the Antarctic continent from the port of Ushuaia, at the southern tip of Argentina. At the time of printing, no visas for Argentina are required by holders of Australian, New Zealand, British, Canadian, U.S.A. or European passports. Passengers holding passports issued by other countries should carefully check the situation with their travel agent or Argentinean consular authorities.
For the voyages scheduled to visit the Falkland Islands, visitors from Britain, the Commonwealth, North America, Chile and the European Community do not need visas as at the time of printing. Visitors should check their particular situation with us, their travel agent, the nearest British Consulate, or contact the Travel Co-ordinator at the Falkland Island Government Office in London (tel: 020 7222 2375).
Why we love it
With three weeks to explore not only South Georgia and the Antarctic Peninsula in depth, but also drop into the historic Falklands Islands, this Antarctica expedition sits on a rung of its own.
Freezing is great but freedom is better. Customise your trip with a wide range of optional activities on top of regular Zodiac excursions. Explore the water by kayak, sign up for a photography masterclass, rejuvenate with some onboard yoga and a massage, take a refreshing polar plunge or camp overnight like a true polar explorer.
Whereas most polar expeditions of this kind have a crew-to-passenger ratio of ten, fifteen or twenty to one, Intrepid expeditions on the Ocean Endeavour have an expedition crew member for every 8 passengers for a greater personal touch.
Our experienced leaders have made hundreds of polar voyages between them. They're experts in marine biology, glaciology and Antarctic history, and they'll share their knowledge throughout the journey during a comprehensive lecture program.
Rest assured that footprints are all you'll leave behind. Your Antarctica expedition is carbon offset, and we serve only sustainably sourced seafood, avoid single-use plastics and use biodegradable and phosphate-free cleaning products.
Travelling solo? This is your perfect Antarctic adventure, with single cabins at the same price as some twins.
Is this trip right for you
Although our ice-strengthened ships are big and sturdy, the Antarctic waters can be unpredictable and rough. Some people may experience seasickness, especially through the Drake Passage and other open water crossings, so please be prepared with medications to combat this – we'd hate for you to miss a single minute of this journey. There is also a doctor on board should you need further assistance.
Believe it or not, temperatures in the Antarctic can be freezing. And yet it can get surprisingly warm when the sun comes out, for instance, or with increased physical activity. It's best to dress in layers when you journey outside and we'll provide you with waterproof boots that are sturdy, warm and highly fashionable (in Antarctica, at least). Please see the trip notes for information about what to bring.
Depending on the weather, you'll be zipping around in a Zodiac boat quite regularly to explore the area and search for wildlife. It can get very cold and wet on the Zodiac, so make sure you dress appropriately and keep your camera safe and dry. Being cold and miserable is one thing, having no photos to show for it is another. Sturdy sea legs are needed for wet and dry landings from the boat, as well as on steep terrain, snow and other uneven surfaces. The Ocean Endeavour has a lift, but you'll need to take the stairs to get to the gangway and some other parts of the ship that the lift does not provide access to.
The weather plays a pivotal part in this adventure, and although there's an itinerary in place, there are no guarantees that you'll be able to do everything that is planned for. A level of flexibility and openness to embracing the unexpected are important in expedition travel, especially in such a remote area. There are nearly 200 recognised sites in the Antarctic Peninsula and South Shetlands; the places mentioned in the itinerary may need to be changed to others (which are equally as interesting). We may also be confined to the ship during rough weather. The ship's library and educational lectures are ideal ways to stay entertained, while the wellness spa, saunas, gym and yoga classes will keep you fresh for when the weather clears.
Health
GENERAL HEALTH
All travellers need to be in good physical health in order to participate fully on this trip. When selecting your trip please make sure you have read through the itinerary carefully and assess your ability to cope with this style of travel. Please also bear in mind the isolation of where you will be travelling, and the distance to medical facilities. Please note that if, in the opinion of staff, any traveller is found to be unfit to complete the itinerary on the day of embarkation, they may be denied boarding and excluded from the trip without refund.
VACCINATIONS
Vaccination requirements do change, but generally you do not need vaccinations for this voyage but some may be required or recommended for countries you are visiting enroute to Antarctica.
It is your responsibility to ensure that you obtain any vaccinations or preventative medicines for the countries you are visiting – or any which may be required by your home country upon your return. To find out which, if any, vaccinations are mandatory or recommended for your destination contact your local doctor, immunisation centre or medical centre for up-to-date information. You should be issued with an International Certificate of Vaccination booklet that records each vaccination. Always carry this with you on your travels; it could provide essential information for doctors in the event that you fall ill whilst travelling.
MEDICAL FACILITIES ON BOARD
There will be a licensed English-speaking physician on board. Your vessel will have a medical clinic with a limited supply of prescription medicines and basic first aid equipment. The clinic will not be stocked with every drug or piece of equipment required for every medical problem. If you are under regular treatment for any ailment, you must bring a sufficient supply of medicines for yourself. We cannot accept responsibility for not having a specific brand or type of drug on board. It is wise to carry an extra week's supply of prescription medications just in case of flight delays or other unforeseen circumstances. If you have particular health needs, please bring with you a signed and dated letter from your physician explaining your health problems and/or the dosage required for the prescribed medication. The letter will assist our doctor on board, and any emergency medical personnel to care for you should you become ill. Please hand the letter to the ships' doctor once you are on board.
MOTION SICKNESS
The waters of the Drake Passage can be some of the roughest seas in the world, although at other times they are so smooth that it is referred to as the 'Drake Lake'! Although our vessels are among the most stable ships in their class, we will still inevitably encounter motion. Unless you are certain you are impervious to the problem, you should take precautions against seasickness. Your doctor can advise you as to the best methods for avoiding this uncomfortable condition.
Food and dietary requirements
Breakfast, lunch and dinner are served in the dining room. Hours of operation will be posted and are subject to change to accommodate the expedition. Coffee, tea and cocoa are available around the clock. The tap water on board is safe to drink.
We're able to meet most special dietary requests, as long as you have clearly indicated your requirements far in advance of your voyage via your online Polar forms. Kosher food cannot be prepared.
Money matters
SPENDING IN ANTARCTICA
The US Dollar is the standard currency on board. Visa, MasterCard, Diners Club, Discover Card and American Express are accepted on board for settling your shipboard account.
An account will be opened for your cabin for purchases aboard ship. This will include bar services, laundry and communication charges. A 'chit' system will operate for on board payments. You will sign for any bar, wine, communication charges, laundry, etc. An account for payment will be presented to you on the final day of the voyage. Final payment can be made using cash or major credit cards. Personal cheques are not accepted on board. If you are sharing a cabin and would like separate accounts, you must advise the reception.
It is wise to travel with sufficient cash to pay for incidentals such as shipboard items on the last day of the voyage, airport taxes and taxi transfers.
In Antarctica, there are limited opportunities to spend money other than on the ship. If you are visiting the Falklands, it is advisable to have Pounds Sterling or US dollars to spend while in Stanley. Argentinean Pesos are not accepted. Please note there are no ATM's on the Falkland Islands. For trips to the Peninsula, you may visit Port Lockroy which is a small museum and has a souvenir shop, as does the museum in Grytviken on South Georgia.
TIPPING
The voyage fare does not include the customary, optional gratuity which is divided between the ships' crew, and hospitality staff. We suggest US$13 - US$15 per day as a guide. For the expedition team, between US$3 and US$5 per day. Both of these are entirely at your discretion Gratuities can be added to your onboard account at the end of the voyage or paid in cash on board. Full details will be provided before you settle your onboard account.
AIRPORT DEPARTURE TAXES
Most countries have airport departure and security taxes. These are generally now added to the cost of your flight ticket and will be quoted to you when you are arranging your flights. However, there is a departure tax of 28 pesos (or US$8) payable when leaving Ushuaia and this must be paid in cash at the airport. From Buenos Aires International airport, in addition to a number of taxes built into your airline ticket, there is also an additional tax now payable in cash at the airport.
MEALS NOT INCLUDED
All meals are included once your board the Ocean Endeavour, but we suggest you allow US$100 per person for meals prior to boarding the ship or after you have disembarked.
What to take
The Antarctic Peninsula has relatively mild weather conditions when compared to the rest of the continent. As a result, you should not need to make many expensive specialist gear purchases, although you do need good wet weather pants and warm clothing. Wet weather jacket and boots are available to loan on board the ship.
The dress code on board is relaxed and casual and you will not need to dress formally for meals. The inside of the ship is well heated, so you will not require special clothing on board. Indeed, you could spend most of your time in light trousers and a t-shirt! However, it is not unusual for you to want to go out on deck suddenly – a whale sighting or seals on a nearby ice-floe nearly always produce a major exodus, so you need to keep warm clothing handy at all times, even when a shore excursion is not imminent. When you do go ashore you will require warm clothing - a few layers of light and medium-weight items which can be easily adjusted rather than one or two large and bulky items - and wet weather gear to protect you from the spray which can sometimes be encountered on the Zodiacs.
Below is a list of equipment and documentation that we suggest you take with you. Please use this checklist as a guide when packing for your holiday. Laundry facilities are available on board the ship. A more detailed packing list is provided in the pre departure information that will be provided after booking.
Travel documents: passport, visa (if required), travel insurance, air tickets or e-ticket receipts, Trip Notes
Photocopy of main passport pages, visa (if required), travel insurance
Spare passport photos
Money: cash/credit card/EFTPOS card
Money belt (for travelling en route)
Small first-aid kit
Seasickness medication
Ecologically friendly laundry soap
Daypack (lightweight and waterproof)
Watch/alarm clock and torch/flashlight (and spare batteries)
Electrical adapter plug
Toiletries/travel wipes
Sunscreen, lip balm, moisturising cream, sunhat and sunglasses (with UV protection)
Swimsuit for the Polar plunge
Earplugs and eye mask (for light sleepers)
Extra pair of prescription glasses (if required)
2 strong plastic garbage bags (for laundry and in case of rain)
Refillable water bottle
Phrase book (if travelling en route to ship)
Gloves (2 pairs minimum)
Hat that covers ears
Scarf or other face protection
Wind and waterproof pants (a few sizes larger)
Warm pants
Comfortable shoes
Long wool or cotton socks (for expeditions)
Silk or polypropylene socks (for inside the ship)
Thermal underwear (silk or polypropylene)
Jumpers/sweaters/fleeces
Cotton t-shirts
Camera and device for backing up photos
Plastic bags with zippers (for keeping small items waterproofed)
Binoculars
Feedback
After your travels, we want to hear from you! We rely on your feedback. We read it carefully. Feedback helps us understand what we are doing well and what could be done better. It allows us to suggest improvements for future travellers.
Emergency contact
Issues on your trip:
While we always endeavour to provide you the best possible holiday experience, due to the nature of travel and the areas we visit sometimes things can and do go wrong. Should any issue occur while you are on your trip, it is imperative that you discuss this with your expedition leader straight away so that they can do their best to rectify the problem and save any potential negative impact on the rest of your trip. We recognize that there may be times when your expedition leader may not be able to resolve a situation to your satisfaction - if this is the case, please ask the leaderto speak to their direct manager.
In case of a genuine crisis or emergency, you can reach our local operator on the number below:
Chimu Argentina: +54 15 53056456
Responsible travel
As a member of the International Association of Antarctica Tour Operators (IAATO), we support responsible tourism that mitigates the impact of our shore landings on the landscape or wildlife.
• Having our vessels burn Marine Gas Oil (MGO) a clean burning fuel with a low emission factor.
• Conforming to all international regulations/policies governing disposal of waste.
• Sorting recyclables on board to prevent waste going to land fill
• Serving only sustainable seafood.
• Using only eco-friendly laundry chemicals
• Using only biodegradable toiletries in bathrooms
• Removing single use plastics on trips.
• Taking steps towards preventing lint fibres being released into the ocean from laundering linen and passenger laundry
IAATO members also operate according to established rules of conduct, which, while you travel with us, we ask you to respect.
Travel insurance
It is a condition of travel that you have taken out a comprehensive travel insurance policy to cover you for all eventualities and that covers you for travelling in the Polar regions.
Itinerary disclaimer
No two Polar voyages are the same and this is part of the excitement of travelling in these remote regions. Weather, ice conditions and wildlife will all affect where your ship is able to access, and most importantly, where your Expedition Team think you will get the best possible experience from your trip. On board, daily updates are given to advise what the specific itinerary will be for the next day based on local conditions. Published itineraries cannot be guaranteed but an amazing voyage full of adventure and once-in-a-lifetime experiences is guaranteed.
More from Antarctica
21 Days from$12,990
START: Ushuaia
FINISH: Puerto Madryn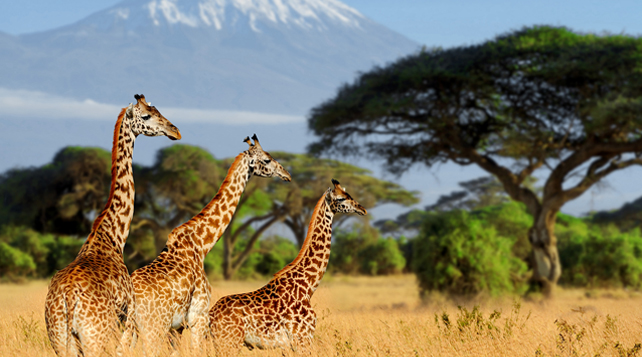 Kenya Safari!
Win a Classic African Adventure Tour to Kenya Overland Safari. Every NOVICA product purchased through the end of the year qualifies as an entry. Let the journey begin!