Landscape Paintings
(388 items)
Welcome to Novica's Landscape Paintings Gallery, featuring original landscapes and seascapes by artists worldwide.
Top Landscape Painting Categories
Featured Artist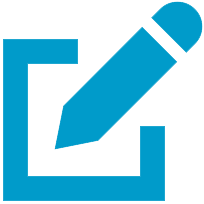 Write a review
"I'm happy imagining my paintings in people's homes, where they are viewed and appreciated."
"I was born in Petrópolis. Although I majored in chemistry, I eventually gave in to a greater passion — my love for art. I studied visual arts and art history in the Parque Lage where I was able to perfect my knowledge and painting techniques, and continued at the Casa de Arte do Recreio. Today I...
read more
Spotlight on Landscape Paintings
Nature's majesty has inspired artists throughout the ages. We see landscapes in ancient Egyptian art, although they serve as backgrounds to activities such as a hippopotamus hunt. Landscapes as frescos decorated Roman villas and, by the 4th century, such paintings were a tradition in the Far East where they held a spiritual meaning. The Middle Ages saw landscape art come into its own. An early-13th century manuscript of Carmina Burana depicts a stylized Spring Landscape. Sultan Mohammed II's 14th century Summer Landscape depicts lush trees growing along a river that flows through a dry and hilly desert. Dürer is credited with developing the landscape as a theme of its own; Impressionists and those who followed all interpreted beautiful panoramas of hills, plains, rivers, seas and mountains. Novica artists bring their own vision to nature paintings. Wayan Rana and Made Artini's exquisite portraits of Bali depict the island as a paradise on earth. J. Simoes Lopes realistically captures Brazil's tropical beauty. Seksan Sing-on and Prachuap Chaikham-udom look at elements up close with a photographic realism. For Det and Puntip Fooyat, Thailand's skies are a source of endless inspiration. And L. Ferreira and Raphael Nercessian depict the many moods of the sea.