Abstract Paintings
(647 items)
Welcome to Novica's Abstract Paintings Gallery, exhibiting original and limited edition abstracts.
Featured Artist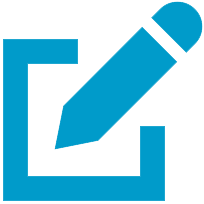 Write a review
"Paintings should not be seen solely as art work, but also as mirrors that reflect everyday life."
"I am Joseph Adibleku, a painter whose inspiration comes from social milieu and from colors. My style can be described as abstract. My desire to paint awakened in me at a tender age, and I can say it is a natural talent because I don't have any knowledge of anyone in my family who is into painting....
read more
Related Articles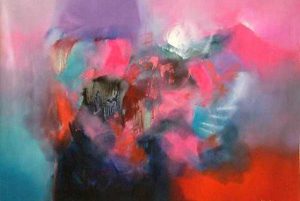 As a fine art consultant, it is my profession to assist people in the selection and discovery of artwork that... read more
Spotlight on Abstract Paintings
In abstract art the depiction of real objects in nature can be transformed to the point of entirely discarding their original shape. Aesthetic content can be expressed in a formal pattern or a structure of lines, shapes, or colors. In abstract paintings, the subject is stylized, blurred, repeated or broken down as to be unrecognizable. Abstract elements in art can be traced back in time to Neolithic stone carvings, however abstraction did not become an aesthetic principle until the beginning of the 20th century. Parallel to the geometrical and intellectual approaches to abstract art, there has been an equally important movement in which the irrational and subjective mood of the artist has a greater significance. Artists believe their abstract paintings make a direct visual and emotional appeal. For example, V. Kandinsky linked colors with emotions, whereas G. Seurat focused on the emotive qualities of lines. Contemporary artists worldwide find in abstraction the ideal outlet for sharing the mysticism of their customs, the essence of nature, the power of dreams and emotions. Our unique collection of abstract paintings invites you to join artists in their creative processes by responding to their work through your individualized interpretations. We hope you enjoy!